ISSUED BY THE BRITISH GUILD OF TRAVEL WRITERS
CHAIRMAN'S MESSAGE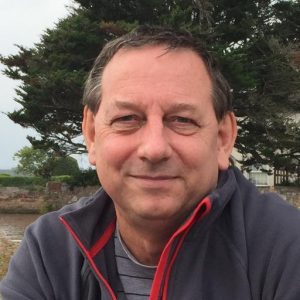 It's been another busy quarter for Guild members and already we are gearing ourselves up for more activity, both on and offline.
In addition to the individual activities listed below, the Guild has held another successful Gala Awards Dinner at the Savoy in November. The event was trending on Twitter on the night, with over 2m accounts reached so you probably noticed that one, but there are other Guild events all the time such as the Guild press trip to Estonia in late November and another, behind the scenes at Gatwick airport, coming up in early January. Then, at the end of January, almost 90 of our members will be travelling in and around Champagne-Ardennes on a number of themed fam tours during the week of our AGM.
So, if you are interested in any of those subjects, or the ones listed individually below, get in touch with members directly or ask the BGTW secretariat to put you in touch with a suitable member.
Alastair McKenzie
Chairman,The British Guild of Travel Writers

TRAVEL NEWS UPDATES FROM GUILD MEMBERS
THE SINAI TRAIL
Nick Redmayne is just back from completing 220km of Egypt's first long-distance hiking route, the Sinai Trail – this year's winner of the BGTW's Tourism Award.
As part of the first group to tackle the entire trail, Nick joined 21 Egyptians, Jordanians and other internationals led by Bedouin guides and their trainees from three of the Sinai's tribes. The trail project aims to promote traditional desert skills, offering a viable alternative for young Bedouin who otherwise find they must leave the desert in search of taxi driving or cafe jobs in the towns and cities.
Contact Nick on [email protected]; +44 (0) 1669 621 661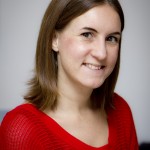 WINTER IN THE SUN
Helen Ochyra is back in the Canary Islands this winter, travelling independently and also on a P&O cruise from Southampton. She will also be visiting Sri Lanka, France and Mallorca.
Contact Helen on [email protected]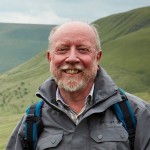 ROLY GOES STRAIGHT TO THE TOP
Roly Smith was recently appointed a Fellow of the Royal Geographical Society. He went straight to the top with his proposer and seconder – two people who were among the first Britons to climb Everest. Sir Chris Bonington proposed Roly and he was seconded by both Doug Scott and Jordan travel expert Tony Howard. "I was greatly honoured to be accepted as a fellow and delighted that Chris, Doug and Tony so readily proposed and seconded me," said Roly. Elsewhere he has been busy working on a new book about Sheffield's place in the world of countryside access, and with a string of commissions from BBC Countryfile magazine, particularly in their Wild People series.
Contact Roly on 01629 812034 or [email protected]
ANDREW EAMES
Besides the usual feature-writing for magazines and broadsheets (and tabloid-format ex broadsheets) I am now doing a spread a week in the Sunday People. PRs please keep an eye on my twitter feed (@mounteagle) for upcoming subjects.
Contact andrew on [email protected]; T: @mounteagle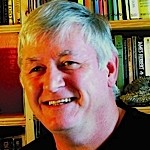 THE LONDON HOTEL SCENE 2016
Peter Lynch has been checking out walking opportunities from Great Western train stations (pick up a complimentary copy of Escape magazine on GWR trains) As he clocks up his 100th commissioned hotel review in 2016 for the US travel trade it is evident that visitor numbers to London have not been adversely affected by BREXIT. Many hotels have had 100% summer occupancy and still seem to be managing 85% in winter.
Contact Peter for hotel pieces at [email protected]; 0118 9616402; www.peter-lynch.co.uk; T: @Big_Wild_World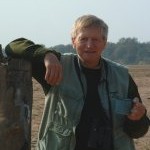 NEW BOOK
Brian Jackman has another book in progress: "Wild About Britain" – showcasing some of the essays I have produced over the years on Britain's fabulous wildlife, wild coasts and countryside. To be published by Bradt in the autumn.
Meanwhile, to Tswalu, South Africa's biggest wildlife reserve (twice the size of Norfolk) to track black-maned lions and look for some of the country's more elusive mammals, including aardvarks and caracals. Despite having clocked up 100 safaris I am still waiting for my first caracal to turn up.
Then, to continue the feline theme of my travels in 2017, I'm heading down to Andalusia, where the highly endangered Eurasian lynx hangs out in the Coto Donana and Sierra Morena.
Afterwards? No more plans as yet, except to visit Cornwall – if only to keep up my record of having crossed the Tamar every year of my life.
Contact Brian on [email protected]
INDUSTRY-SPECIFIC COMMUNICATIONS COURSES FOR PRS AND SPOKESPEOPLE
Ann Bird, former Daily Express Executive Features Editor (Travel & Leisure), now runs AB Business Training, offering in-house and "open" media training and crisis management workshops here and overseas. These are specifically tailored to the travel industry and can be held in clients' offices or state-of-the-art broadcast studios. We also run PR-focused courses on Pitching To The Media and How To Write Brilliant Travel Press Releases, organise "Lunch & Learn" sessions, give conference talks and host panel sessions. Email: [email protected] or visit
AB-Business-Training.com
Contact: Ann on [email protected], or visit www.AB-Business-Training.com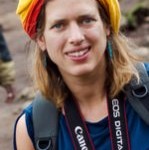 ANTONIA WINDSOR HEADS TO VICTORIA FALLS IN JULY
Antonia Windsor will be visiting the Falls in July with her Zimbabwean husband and three children. She is on commission from the Telegraph to review family-friendly lodges on both the Zimbabwean and Zambian side and hopes to secure feature commissions. This is a timely visit as Zimbabwe is opening its new international Victoria Falls airport. Antonia is interested in hearing from editors interested in features/guide updates and PRs with suitable clients.
Contact Antonia directly at [email protected] and mention Guild Briefing in the subject line.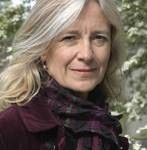 MEDITERRANEAN MALTA TO THE INACCESIBLE TORNGAT MOUNTAINS
The start of the year will see Juliet Rix's articles on Japan and Cuba published in the Telegraph, Spears and Country & Town House. Back to Malta in second half of Jan – and several times through the year to lead tours and update my Bradt Guide 'Malta & Gozo' ahead of Valletta Capital of Culture 2018. In July on expedition cruise to Newfoundland, Inuit country, inaccessible Torngat Mountains. More to come (& always open to suggestions).
Contact Juliet on [email protected]; 020-7435-7756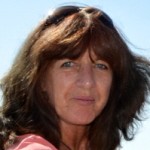 IN SEARCH OF CONDORS ALONG CHILE'S CARRETERA AUSTRAL
From hiking glaciers and navigating icebergs, to watching Condors rise on the first warm air currents of the day, driving the Carretera Austral in Chile's little known Aysén region uncovers endless dust and epic beauty at every turn.
Just returned from an 18 day road trip, staying in boutique lodges along the way, Andrea Montgomery welcomes pitch invitations on driving the famous Ruta 7 and the remarkable people, wildlife and landscapes encountered along the way. High res images available
Contact Andrea on [email protected]; 0034 922 38 46 54; 0034 671 294 781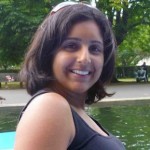 MEERA DATTANI IN CAMBODIA, HONG KONG, MALAYSIA, DUBAI
Meera Dattani has been in Southeast Asia since October, updating two chapters of the next Rough Guide to Cambodia. She'll be continuing my travels around the region to Malaysia and Hong Kong in Jan/Feb, and ending in Dubai before returning to London. As well as researching Phnom Penh and southern Cambodia for Rough Guides, She'll be writing hotel reviews for the Telegraph and pitching other stories and posting images and photo-stories daily on www.instagram.com/nofixedplans and also at www.twitter.com/no_fixed_plans
Contact Meera on [email protected]; [email protected]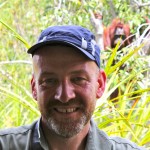 NEW YEAR WITH SNOW LEOPARDS
2017 kicks off with wildlife excitement for Mike Unwin. January sees him high in Ladakh searching for snow leopards (as featured on Planet Earth 2), while February promises blue whales off Baja California. Africa dominates later in the year, with new safaris in Zimbabwe, Uganda and southern Tanzania all planned. Meanwhile check the Telegraph for Mike's forthcoming articles on Finland (a 2017 'hot' destination), Patagonia and the Russian Far East, and the bookshops for his latest publication: A Parliament of Owls.
Contact Mike on [email protected]; 01273 686205; 07775 791556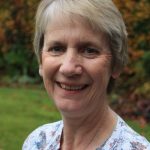 GILLIAN THORNTON
After autumn trips to Maritime Canada, Aarhus, Marseilles, Norway and Palma, Gillian Thornton enjoyed truffle hunting with a labrador beneath winter sunshine in Dordogne and a privileged preview of the new Lascaux replica cave. After the sparkle of Reims in January, she heads for the sunshine of Cape Town and the Winelands in early February. Contact [email protected] or call 01582 468771 to discuss commissions.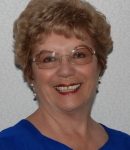 JAPANESE ODYSSEY & CROATIAN CONTRASTS
Mari Nicholson travels from Tokyo to Takayama via Kyoto & Hiroshima, then the historic worlds of Dubrovnik and Split. 3 weeks in Japan and notebooks full of stories and photos from ryokan living to hiking in the little known Japanese Alps. Then Dubrovnik and Split where avoiding Game of Thrones fans was essential if sight-seeing was to be enjoyed. Off in January to lovely Khao Lak to see how it fares after the 2004 tsunami that nearly wiped it off the face of Thailand, then on to Hua Hin on the Gulf of Siam for a spot of r. & r. and shopping.
Contact details: Mari on [email protected]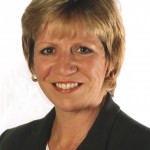 PAPHOS BECOMES THE EUROPEAN CAPITAL OF CULTURE 2017
Paphos-based Carole French has masses of stories for you as her home town becomes the European Capital of Culture for 2017 with Aarhus. She is an official Pafos2017 volunteer and is busy helping behind the scenes on the exciting programme of events planned for the year. Carole is available for commissions on Paphos and elsewhere in Cyprus and would love to hear from you.
Contact Carole on [email protected]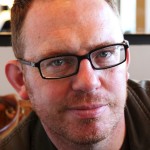 ROTTERDAM WENT VIRAL AND A NEW LOOK FOR GO EAT DO
Go Eat Do (which resulted in Stuart Forster being shortlisted for the Travel Blogger and Vlogger of the Year award at the 2016 Travel Media Awards) has an exciting new look. Check out www.go-eat-do.com, where you can subscribe to the monthly newsletter.
Why Eye Photography (www.whyeyephotography.com) has also been redesigned.
Stuart's 48 Hours in Rotterdam feature, published in the Independent during December, went viral and was shared more than 40,000 times inside two days of going online.
Contact Stuart on 07947 587136, [email protected], T: @stuartforster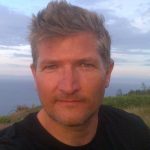 KICKING OFF 2017 FROM CHAMPAGNE TO THE CANARIES
Robin McKelvie is popping back to Paris to cover restaurants after the Guild AGM, then it's on to check out all things new in Tenerife, myriad Scottish trips & long haul to Australia. Some press trip availability into summer for trips to new/changed destinations. 2016 credits included The Times, Guardian, Telegraph, Sun & Scotsman. Average 300 articles a year. Find out more on www.robinmckelvie.com
Contact Robin on [email protected]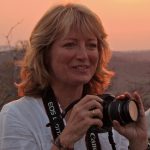 NEW YEAR, NEW AFRICAN ADVENTURES
Africa specialist Sue Watt is planning some exciting trips for 2017. They include helping to habituate Uganda's rare mountain gorillas, exploring far-flung corners of Rwanda, training with safari guides in Kenya, and running for charity in Sierra Leone. Southern Tanzania and Zimbabwe are on my radar too, along with rhino conservation in South Africa. I regularly write on Africa, conservation and responsible tourism for UK broadsheets and magazines, in print and online, including the Independent, The Telegraph, The Times, Rough Guides and Travel Africa.
Contact Sue on [email protected]; www.suewatt.co.uk; 07768 795788; T: @suewattuk
TEA, TIGERS AND TREE CLIMBING LIONS
Petra Shepherd has recently returned from 3 weeks in India where she trekked in Darjeeling, drank a lot of tea and visited a tiger reserve. Other recent trips include Trinidad and Tobago and Puglia. Along with attending the AGM in Champagne, January will see her on the Kibale Chimp Trail in Uganda and hoping to spot some tree climbing lions. Commissions welcome. Petra continues to post regularly on twitter and facebook @petra_shepherd and is a Silver Tier Writer for Silver Travel Advisor http://www.silvertraveladvisor.com/
Contact Petra at [email protected]; 020 87729195; 07947 314745; T: @petra_shepherd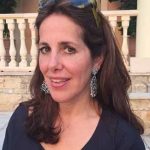 SUSAN WHO DID DEBBIE DOES DALLAS DOES DALLAS (& FORT WORTH)
The 15th anniversary of Susan L. Schwartz's show Debbie Does Dallas opening Off-Broadway is in 2017. After I graduating from Princeton Cambridge, I pursued a career in acting. This adventure culminated in my producing, adapting and starring in a theatrical version of the film, Debbie Does Dallas in the New York Fringe Festival, which subsequently became an Off-Broadway musical! I plan to write a piece about Dallas through the eyes of someone who only knows it through its most famous film.
Contact Susan on [email protected]
WRITING NEW GUIDE TO EUROPEAN WILDLIFE TRAVEL. PR HELP WANTED!
Fresh from winning Travel Guide Book 2016 in the UK Travel Media Awards, James Lowen is now researching a new guide to the very best of European wildlife travel. If you represent a EU nature operator, please get in touch. James continues to writes about UK outdoors travel, particularly for families, and to target nature experiences in South & Central America. He is also editing a magazine about South America and various travel books.
Contact James on [email protected]; 0752 3000 490; T: @JLowenWildlife
NEW MEMBERS
Serena Guen
Peter Green
Steve Hartridge
Christopher Clark
Stuart Render
Anita Isalska
Jennife Howze
Isobel Diamond
Susanna Scott
David Lindo
And a great welcome back to Jini Reddy
_____________
ABOUT MEMBERS NEWS
Members News is published quarterly by the British Guild of Travel Writers and is edited by Peter Lynch. We'd like to hear from you and find out what you think about our newsletter. Send any suggestions or comments you may wish to make to the editor on email: [email protected]
If you want to subscribe or unsubscribe, contact [email protected] British Guild of Travel Writers Tel: 020 8144 8713; web: www.bgtw.org (c)
The British Guild of Travel Writers, December 2016