Two Guild members were honoured in the 2018  Visit USA (UK) Association media awards . They were: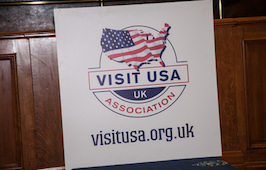 Aaron Millar, winner in the Consumer Travel Magazine category with "Hoodoo, Voodoo, Ghosts and Graves", published in National Geographic Traveller. The subject of his article was the Louisiana bayou, ancestral home of the Choctaw and Houma Native American tribes, last sanctuary of Acadian outcasts and former shelter for escape slaves.
And Jonathan Thompson was highly commended for his piece on Boston – "A Tour of the City that JFK called home" –  published in the  Sunday Telegraph. The articles covered Boston's walking tour of sites associated with he late President Kennedy – including his favourite restaurant, the long-established Union Oyster House.