Once again, Guild members reigned supreme at a media awards event – this time, the event in question was the LATA Media Awards on 23 May, with headline sponsor Wendy Wu Tours.
Here's a rundown of the winners:
Best Online Blog Feature of the Year Award, sponsored by Las Iguanas
Winner: Abigail King, 'Pre-Columbian art in Ecuador and the surprising question it asks', Inside the Travel Lab (On sabbatical)
Runner-up: Shafik Meghji, 'Best things to do in Ecuador', Kimkim.com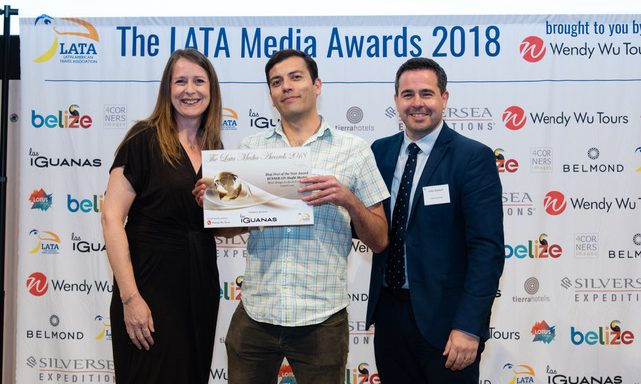 Best Trade Publication Feature of the Year Award, sponsored by LOTUS LATAM
Winner: Ben Lerwill, 'Andes to Amazon', Selling Travel (Steve Hartridge accepting on his behalf of Selling Travel – also BGTW Member)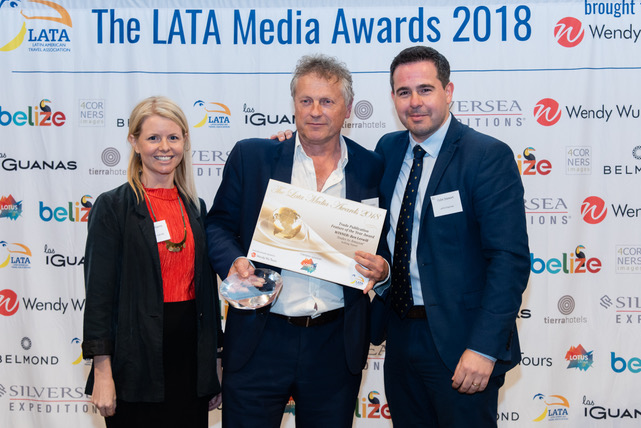 Runner-up: Meera Dattani, 'Belize the Hype'. Travel Weekly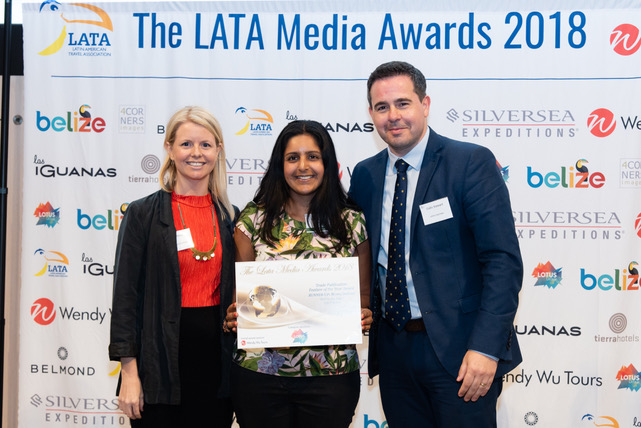 Best Consumer Newspaper Feature of the Year Award, sponsored by Belmond
Winner: Mike Unwin, 'Living at one with the Creatures of the Canopy', The Sunday Telegraph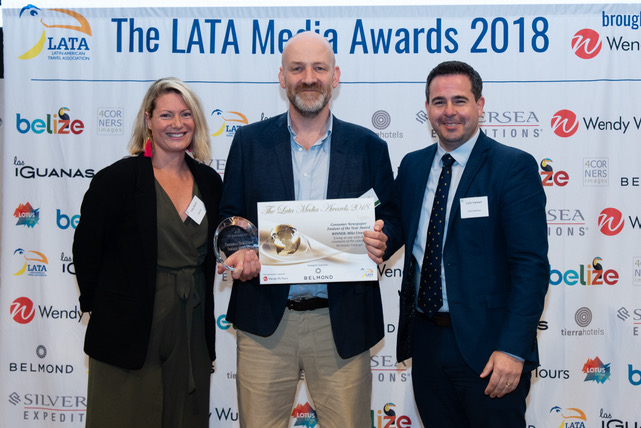 Consumer Magazine Feature of the Year Award, sponsored by Belize
Winner: Adrian Phillips, 'A wild rolling beast of a route', National Geographic Traveller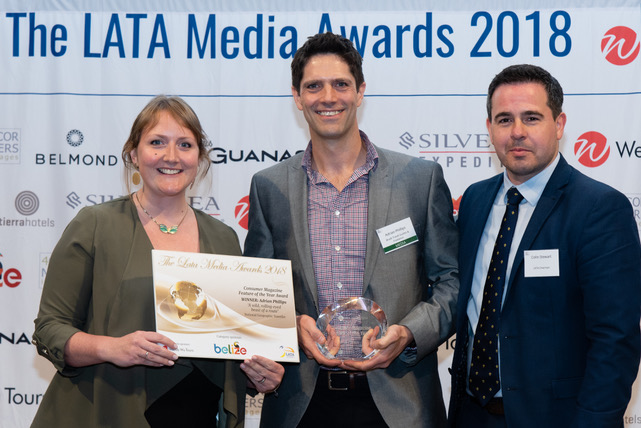 Colin Stewart, chairman of LATA said: "The quality of the entries for the 2018 LATA Media Awards was extremely high and LATA would like to thank all the talented journalists and photographers who entered the awards.
"We are delighted to have welcomed so many key figures from the Latin America tourism industry and fantastic writers to this flagship annual event, which brings the Latin American region to life through creative and interesting stories and powerful photography.
"In addition to the headline sponsor Wendy Wu Tours, other sponsors included Silversea Expeditions, The Belize Tourism Board, Belmond, Tierra Hotels, LOTUS LATAM, Las Iguana, and 4Corners."