The fishing town of Kannur in northern Kerala is an excellent base to discover one of India's strangest and most colourful ritual celebrations – the Theyyam.
Drawing on complex ancient mythology, Theyyams are performed almost nightly throughout the winter months, from November to April, in remote towns and villages only in this small corner of Kerala. Take earplugs and be prepared to stay up all night!

Preparations for each Theyyam start in the evening for a ritual that can last all night.  Make-up sessions for Theyyam participants are an important part of the whole ritual 'package'.
Theyyam costumes are hot and heavy. Tradition dictates that only Dalit ('Untouchable') males can participate in the ritual. This is a rare example of Dalits being traditionally held in revered esteem.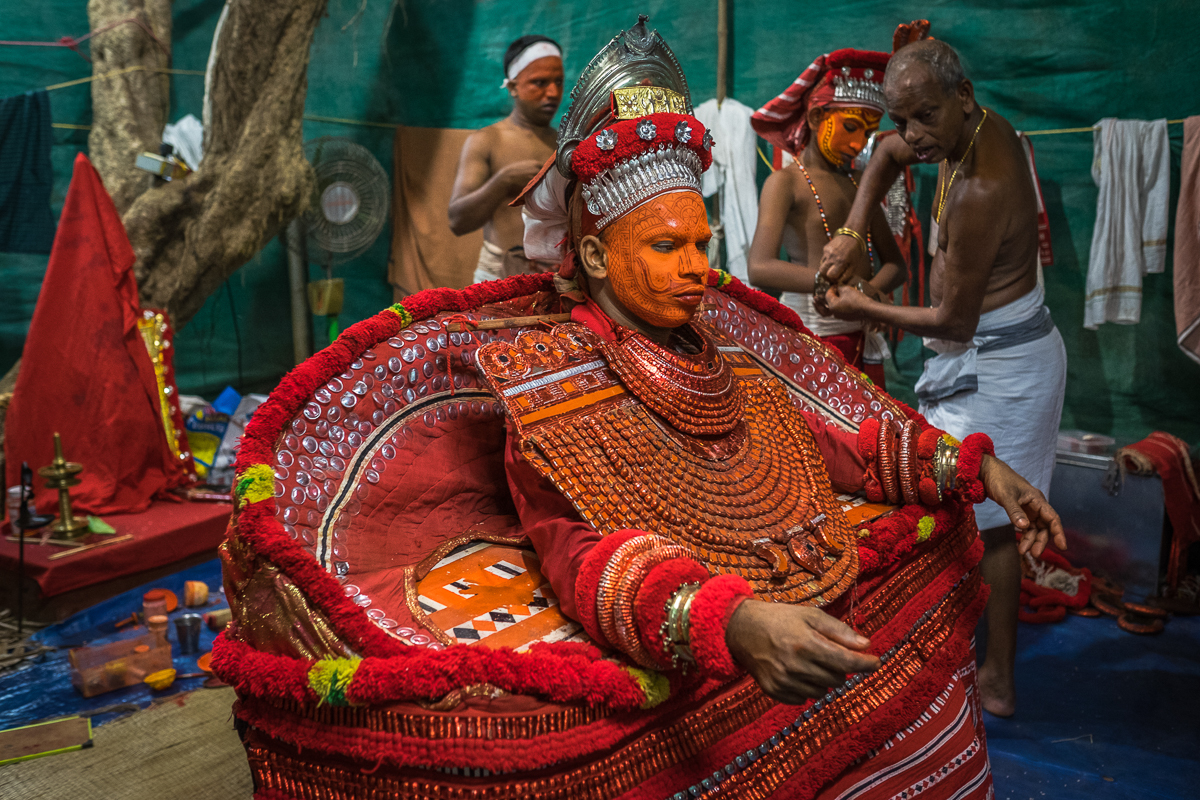 The aim of each main Theyyam character is to become one with the deity he is supposed to represent.
The rituals are accompanied by deafening drum and trumpet music, working the 'actors' into a trance.  Even very young children take part in a spectacle that is part theatre, part devout religious celebration.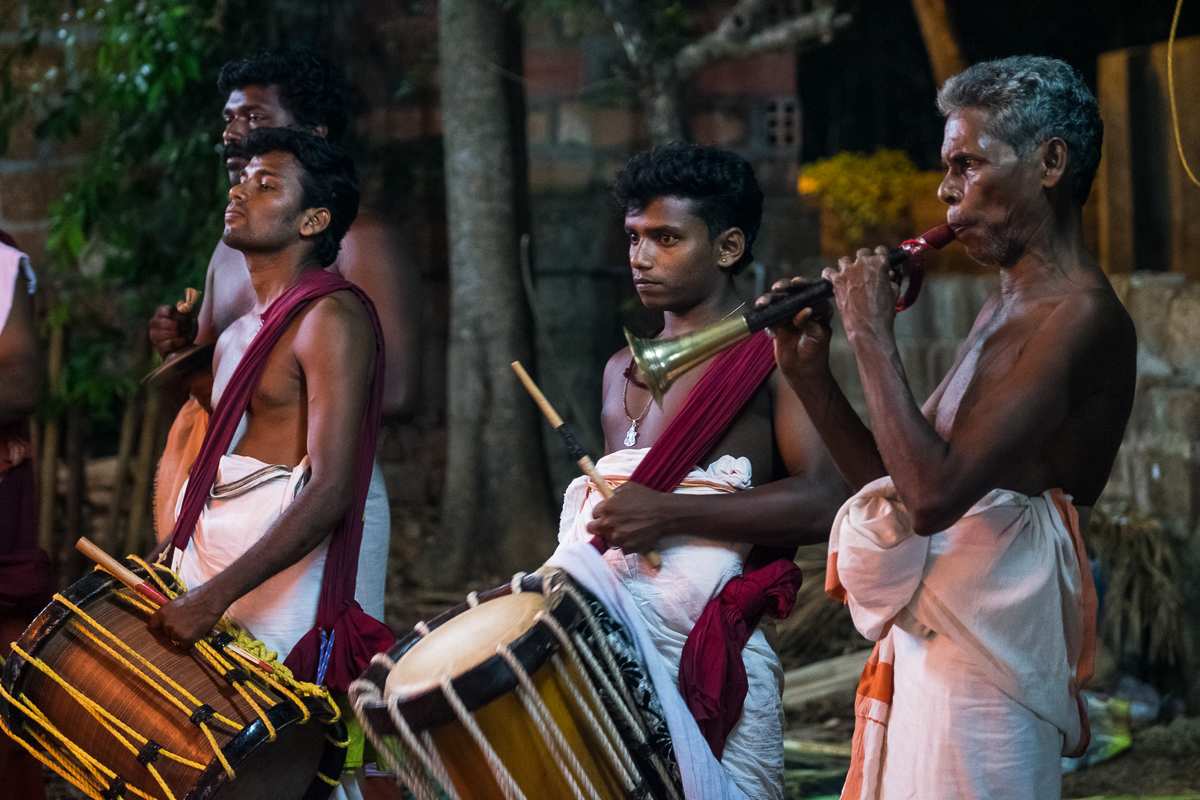 The make-up and decorations of the Theyyam characters, of which there are many different versions, are incredibly ornate and detailed. The Theyyam myths are acted out in processions by a host of attendants as well as the central characters.
Whole villages turn out to watch the proceedings that can continue through the night until sunrise.
A special temple platform is erected for the as the centrepiece of the Theyyam, action. Onlookers hope to be blessed by the characters.
The ritual reaches a climax with wild dancing and drumming.
www.timbirdphotography.com
siximages.me