ISSUED BY THE BRITISH GUILD OF TRAVEL WRITERS
Issue No.57; May 2018
CHAIRMAN'S MESSAGE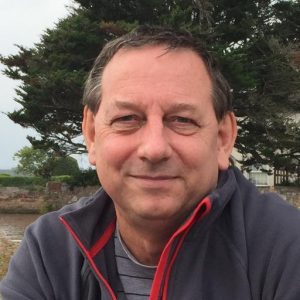 Welcome to our latest quarterly news briefing on what our members are up to.
These days the Guild membership is smaller and more elite. Over the last two years we've been applying stronger criteria for judging applications from new members. Applicants now have to show, not just that they are professional travel writers/content providers, but also that they have a high standard of writing/production.
I have to admit to feeling a little uncomfortable making editorial judgements on fellow journos for entry into what is a mutual association, and a little uncomfortable about running into people I know in the travel media/influencer world, some of them with significant credentials, who have failed to get in!
However, our reasoning is simple. We believe the Guild has to become the recognised home of the elite in our industry, and that as the new digital media landscape beds down, the content creators who stand out and survive as professionals will be, not just the most business-like, but also the best writers, the most creative photographers/ videographers, and the most skilled storytellers.
You'll be able to judge how well we are doing when we publish our Yearbook in July.
If you are a PR, DMO or other travel industry professional, the good news is that we are significantly reducing the price of the Yearbook this year, and there is still time to book advertising, logos and straplines in it – Contact our Secretariat.
If you are a commissioning editor, the good news is you can apply for a free copy as usual – apply for your copy here.
Alastair McKenzie
Chairman,The British Guild of Travel Writers

TRAVEL NEWS UPDATES FROM GUILD MEMBERS
GREAT EXHIBITION OF THE NORTH AND VISITS TO SRI LANKA AND ONTARIO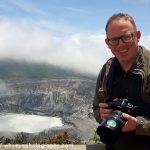 Stuart Forster is based in the north-east of England and well-placed to cover stories on this summer's Great Exhibition of the North and Tall Ships Race. Stuart was named Digital Influencer of the Year at the 2018 Holland Press Awards. He has fresh material from Zimbabwe, where he interviewed people about the state of the tourism industry and experiences walking by white rhinos in Matobo National Park. With trips planned to Ontario (Canada) and Sri Lanka, Stuart has lots to offer commissioning editors.
Contact Stuart at tel: 07947 587136, email: [email protected], twitter: @stuartforster or @goeatdo.
HAVING A WONDER-FUL TIME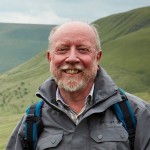 Roly Smith is currently working on a new book about his home patch of the Peak District with local photographer Chris Gilbert. This one will be looking at the Peak's fabled Seven Wonders, first expounded in the 17th century by writers like Thomas Hobbes and Charles Cotton, and Roly comes up with some new man-made, wildlife and natural ones. "They are very personal and subjective listings," says Roly, "but I hope it will encourage readers to come up with their own." Meanwhile, he continues with his regular magazine and editing work.
Contact Roly on: 01629 812034 or at [email protected]
VISITING UNDISCOVERED GREECE: FLORINA REGION AND THE ARCTUROS BEAR & WOLF RESCUE SANCTUARY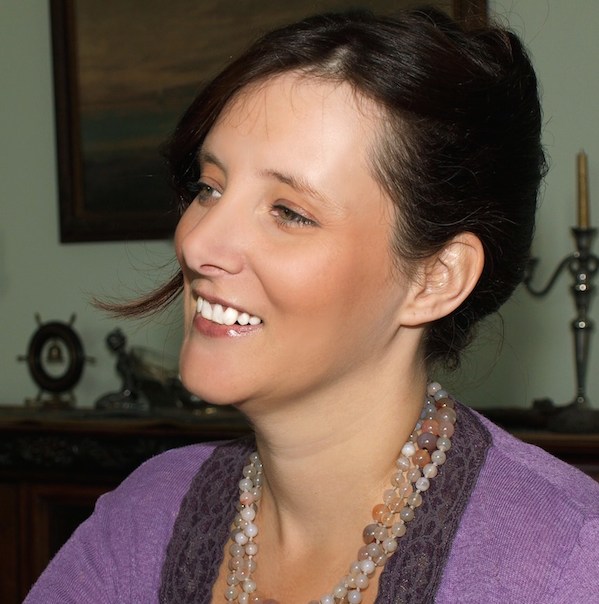 Travel writer Rebecca Hall will be visiting the unexplored region of central Greece to see the Arcturos Bear and Wolf rescue sanctuary. She's keen to highlight this part of the country, to prove Greece is more than just sea and sand.  Contact her if interested in commissioning a story.
Contact Rebecca at [email protected]

PATAGONIA TO NAGANO, RAPA NUI TO AOTEAROA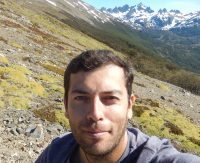 Award-winning travel writer, journalist and Rough Guides author Shafik Meghji'srecent research trips include Chile, Argentina, New Zealand and Japan. Over the coming months he will visit India and Colombia. For print or digital copy, email: [email protected]. For examples of recent articles, visit www.shafikmeghji.com

BOOK ON SCOTLAND OUT SOON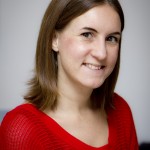 Helen Ochyra, specialist in travel to the UK, Spain and Australia, is currently focusing on her upcoming first book, on a journey around Scotland. In addition to spending several months in Scotland she has recently travelled in Western Australia, the Canaries and Mallorca.
Contact: Helen Ochyra, [email protected]
SAMOA, SYDNEY, SOUTH AFRICA AND SWAZILAND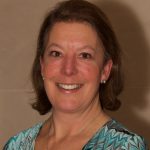 Petra Shepherd has just returned from Swaziland where she is was privileged to attend The Marula Festival and met the King!  Continuing with destinations that begin with "S" June sees Petra in Sicily but future trips also include Lithuania in April and attending IPW in Denver in May.  Petra continues to post regularly on twitter @petra_shepherd and facebook, and is a Silver Tier Writer for Silver Travel Adviser   http://www.silvertraveladvisor.com/  She has also recently started contributing to http://www.thetravelmagazine.net/, award winning blog http://tikichris.com/and new lifestyle and travel recommendation site http://www.mannedup.com/
Contact Petra at [email protected]; 020 87729195; 07947 314745; Twitter: @petra_shepherd
ON THE TRAIL OF MARCO POLO AROUND THE ADRIATIC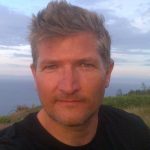 Robin McKelvieis spending spring into early summer making trips hiking and biking in Montenegro, hotel reviewing in Dubrovnik, city breaking in Ljubljana and sailing a cruiser around Venice and the Veneto. So far this year he has been published in STTM, Scotsman, Telegraph, Herald, Sunday Post and in my fortnightly travel pages in The Courier. My National Geographic Scotland second edition has also just been published. Currently considering press trip ideas for post-WTM into spring 2019.
Contact Robin at [email protected],www.robinmckelvie.com
HOPPING ACROSS CONTINENTS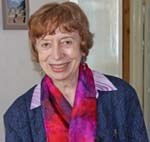 Solange Hando is fresh from Madagascar and Reunion Island followed by Sri Lanka's natural wonders and cultural sights. Upcoming trips Namibia, Azores, Corsica west coast, Carcassonne, Andorra and the Vosges mountains. Regular markets and silver tier writer on Silver Travel Advisor. Interested? Contact [email protected]
BIG TIMES FOR M3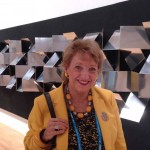 The next few months will be eventful ones for Mary Moore Mason, freelance editor/editorial director of Essentially America magazine. The summer issue will be the largest ever with 248 pages, the autumn issue will be the landmark 100th edition, next year will be the 25th anniversary of the magazine's founding – and of Mary's editorship – and in May she will visit the only two USA states she has never visited before: North Dakota and Nebraska. As a USA authority, she is available for freelance assignments. Contact [email protected]; 020 7243 6954; www.essentiallyamerica.com
EVERYTHING YOU WANT TO KNOW ABOUT FRANCE AND MORE…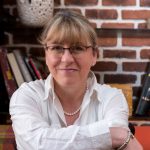 Janine Marsh started her blog The Good Life France in 2012. Renovating a derelict old farmhouse and travelling around France, she wrote to share her discoveries with family and friends. 6 years later it's led to a best-selling book My Good Life in France and an award-winning blog that achieves more than 1 million page views per month and has 250,000 followers.
Contact Janine at:  [email protected]
SAILING AWAY ON THE STRREEEEETCHED SILVER SPIRIT & A 132 NIGHT CRUISE AROUND THE WORLD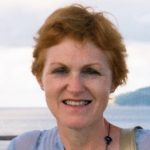 Eight years after experiencing the Inaugural Voyage of the Silver Spirit, Vivien Devlin will be boarding the newly designed ship in June cruising Norway and North Cape. How will she and other guests view the re-invented Spirit? Following in the wake of Magellan, Marco Polo, Mark Twain et al, in January 2019 Vivien will circumnavigate the globe – 31 countries, 5 continents, cities, remote islands, wild adventures on land and sea; an extraordinary, exotic, cultural journey for an inspirational collection of 21st century world travel tales.
Contact: [email protected]
INTRODUCING THE EXPERIENCEDTRAVELLER.COM – A NEW ONLINE TRAVEL JOURNAL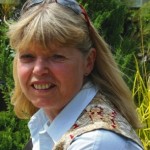 Valery Collins is very pleased to announce that a new online travel journal, https://www.experiencedtraveller.comwas launched recently and is already generating interest – we are off to Somerset, then Pembrokeshire, Edinburgh and the Faroe Islands all of which will be featured in the journal including hotel reviews.  We would love to hear from any destinations or hotels who would like to be included. Our city features are also published as guided travel articles on www.GPSMyCity.comas guided travel articles.
Contact: Valery Collins, contact – [email protected]
FRANCE GUIDEBOOK AND AUSTRALIAN TRAVEL FEATURES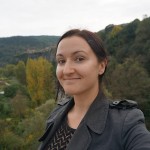 Anita Isalska has been on the road for six weeks researching the French Alps and the Auvergne for the next edition of Lonely Planet's France guidebook. For the next few months Anita will be based in (and writing about) Australia, with upcoming travels in Western Australia, Brisbane, Melbourne and Tasmania.
Contact Anita Isalska at [email protected]
OUTDOOR ADVENTURES AND CULINARY TRAVELS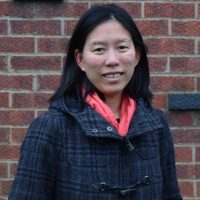 Always up for an adventure, Amy McPherson began the year on a snowshoe adventure in Bosnia and has pitches on the snowshoe as well as war children of Sarajevo, including local interviews. Upcoming trips include hiking the Isle of Skye and self driving around Iceland in May, and is planning a couple of trips during the second half of the year to the Netherlands, Canada and culinary travels around Malaysia. She is always open for trips/commissions around cycling/hiking holidays.
Contact Amy at [email protected]; +44 7984755973
FIRST EVER NATURE TRAVEL GUIDE TO EUROPE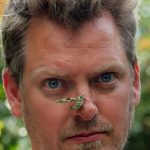 52 European Wildlife Weekends, written by James Lowen and published by Bradt Travel Guides, was published in early April. Detailing a year's worth of short breaks for nature lovers, this is the first book to cover wildlife-watching across the whole of Europe. James is following up by pursuing nature-related travel commissions from across Europe alongside his ongoing interest in South American and UK.
Contact James Lowen at [email protected]; 0752 3000 490. Twitter & Instagram: @JLowenWildlife. Website: www.jameslowen.com
IT'S THAT TIME OF YEAR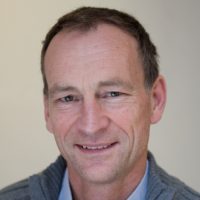 Andrew Eames travel plans lie nose to tail in spring. In April it's Laos (Luang Prabang) and Brittany's coastal hike. In May it's Spain's Asturias by train, cabin cruising the French canals, and driving Scotland's NC500. And June is all about Australia's Great Barrier Reef and sleeping on the beaches of Germany's Baltic Coast. Meanwhile his weekly DPS in the Sunday People marches on.
Contact Andrew on [email protected], 0208 7428037, and @mounteagle
THE CHANGING FACE OF CYPRUS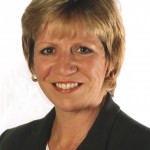 Multi-million euro projects are transforming the cities of Paphos following its year as the European Capital of Culture, Limassol and Nicosia in Cyprus, while the island's unspoilt countryside and its Troodos mountain range remain spectacularly unchanged! Paphos-based member Carole French has guidebook update info at her fingertips, masses of stories and up-to-the minute pictures for you from Cyprus, plus coming up she's making return trips to Singapore and Dubai.
Contact Carole at [email protected]
CHESHIRE, PEAK DISTRICT AND COPENHAGEN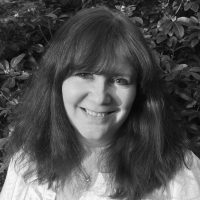 Suzanne King has just completed (with co-author Kate Simon) a new guidebook to Cheshire. Slow Travel Cheshire is due to be published by Bradt on 5 June and will be the only current, comprehensive guide to the county. Upcoming trips include several jaunts to the Peak District to review hotels. She will also be spending time in Copenhagen, a city she has returned to regularly for years – over the course of several visits in the past 12 months alone she has stayed at and reviewed around 40 of the Danish capital's best hotels.
Contact Suzanne at [email protected]
VISA-FREE BELARUS: MISS IT, MISS OUT!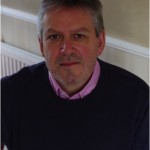 Nigel Roberts emergency admission to hospital and significant surgery last year wasn't his project plan of choice, but it made for an interesting precursor to researching and updating the manuscript for the new edition of the Bradt Guide to Belarus (published later this year). Working on the Belarus stand at London's World Travel Market in November and on the British Embassy stand at the Minsk International Book Fair in February complemented the process nicely.
Contact Nigel at [email protected]; +44 7967 415847
FROM SCOTLAND TO SICILY VIA PORTO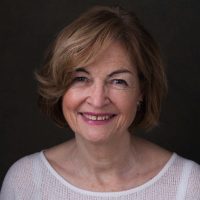 In May Susie Boulton will be fighting off midges and hoping  to spot puffins in Mull, in June trying to keep up with all the new openings in Porto for a new guidebook, in July updating one of her Guernsey guides and trying out  Potato Peel Pie.  September will see her in eastern Sicily for articles on the Ionian coast, Baroque glories of the south-east and the volcanic marvel of Mount Etna.
Contact Susie Boulton at [email protected]
_____________
NEW MEMBERS
Claire Dodd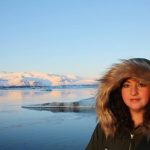 Freelance journalist for over six years. She write pieces for both trade and consumer titles. Those contributed to (past or present) include: TTG, the Evening Standard, the Independent, ABTA Magazine, Good Things, Zest, The Guardian etc. Her focus is on in-depth destination pieces, city guides, hotel reviews, food and drink, and adventure travel.
Planned Trips: New York, Dominican Republic, Guyana
Contact: [email protected]
Steph Dyson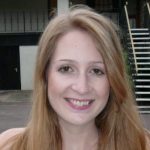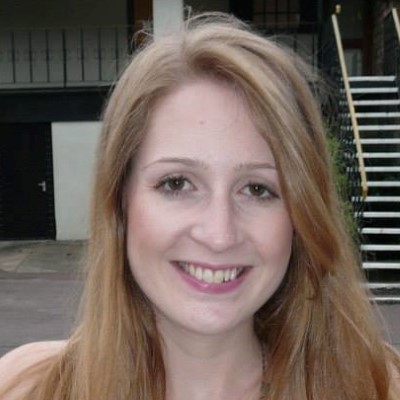 Steph Dyson is a freelance travel writer and blogger based in Santiago, Chile. She writes about responsible and adventure travel in South America, with a particular focus on Patagonia, Chile and Bolivia, as well as about trends in Chilean beer and wine. Her writing has been published by the Rough Guides, Gap Year, Transitions Abroad and Love Exploring, among other publications. She seeks to inspire travelers with stories and guides to responsible adventure travel in South America on her website Worldly Adventurer.
Planned Trips: UK, Chile
Contact: [email protected]
Rebecca Hall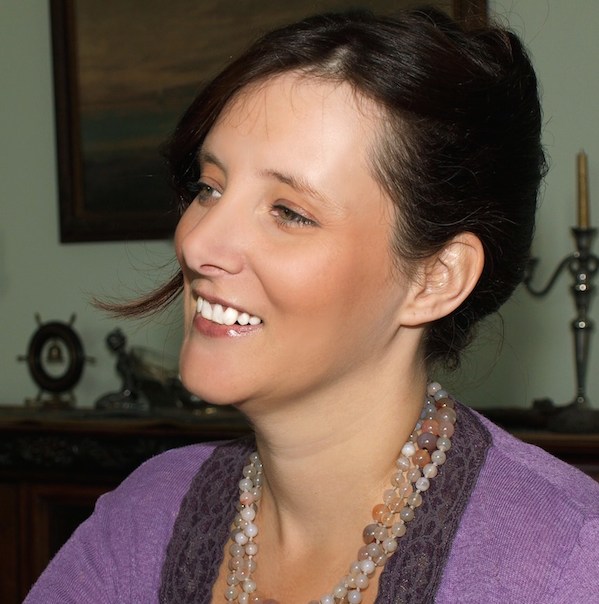 Travel Writer for Rough Guides (Greece, Greek Islands and Portugal), creator of Life Beyond Borders Blog and author of debut travel novel Girl Gone Greek. Contributor to various online and print travel media including Hotelegraph and Weather2Travel and participator/presenter at UK literary festivals. Have partaken in several book readings at hotels around Greece and a Mediterranean cruise.
Planned Trips: Symi Island (Greece)
Contact: [email protected]
Sally Howard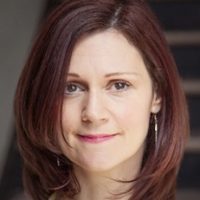 Travel journalist specialising in human interest, responsible and city-based travel. Author of The Kama Sutra Diaries (Hachette), a book about modern India, former press stringer from India, former resident of Spain and the American Midwest.
Planned Trips: Morocco and Florida
Contact: [email protected]

Amy McPherson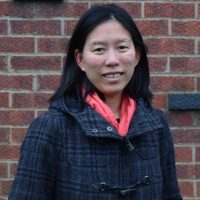 Amy McPherson is a freelance travel and lifestyle writer from Sydney, currently based in the UK with features published in international publications. Amy specialises in sustainable, eco, cultural and historical travel, as well as active travel involving hiking, cycling and getting lost among the wilderness. She is also willing to do hotel reviews for a bed to sleep in!
Planned Trips: Bosnia snowshoe hiking, Scotland, Iceland, Oregon USA, Norway cycling, German Christmas markets
Contact: [email protected]
James Ruddy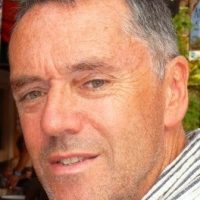 Former morning newspaper travel editor and deputy editor, now produces travel features for newspapers, magazines and websites. Happy to consider commissions for all types of travel, from hotel reviews and destination reports to off-the-beaten-track treks. I can produce everything, from fun 24-hour stopovers to sweeping broadsheet features with classy pictures. As an ex-war journalist (from Bosnia and Croatia to Sudan and Sierra Leone), he is at home yomping the jungles of SE Asia and S America as sitting in a quiet Belem cafe and sampling a new Pasteis.
Contact: [email protected]
James Rushforth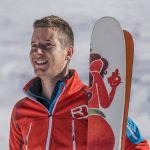 James Rushforth is an experienced and professional climber, mountaineer, skier and high-liner. An acclaimed photographer and three times published author who has worked with prestigious publishing houses, Rockfax, Cicerone Press and FotoVue. James has won 12 international photography competitions, the latest of which at the prestigious Siena International Photo Awards; published work for numerous magazines and papers including National Geographic, The Times and The Daily Telegraph; written tutorial and blog posts for a number of popular media platforms such as Viewbug and 500px and appeared as a judge in several global competitions.
Planned Trips: Italy and Iceland
Contact: [email protected]
Peter Stewart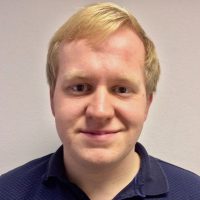 A qualified journalist with a strong interest in travel, and until November 2017 worked as staff writer on FRANCE Magazine, Britain and North America's bestselling magazine about France. I am now based in Paris, and I particularly enjoy writing about France, Spain, Italy, Southeast Asia and the USA.
Planned Trips: Southeast Asia
Contact: [email protected]
Sabina Trojanova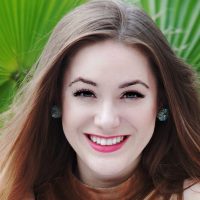 Sabina Trojanova is the founder of 'Girl vs Globe' – a responsible travel and sustainable lifestyle blog. Her stories aim to inspire and empower women, focusing on the intersection between gender and environment.
Sabina has been featured in publications like Lonely Planet, Huffington Post and Matador Network. Aged 23 she has visited more than forty countries, lived in five and is fluent in four languages.  When she is not travelling she is most likely trying new vegetarian recipes she learned on her journeys, working on her dystopian novel or dreaming of adopting a rescue dog.
Planned Trips:
Contact: [email protected]
RETURNING MEMBERS
Hanna Lindon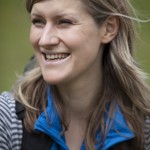 Hanna is a freelance travel journalist who specialises in adventure and outdoor writing. She writes for a broad range of newsstand adventure magazines, including Country Walking, BBC Countryfile, The Great Outdoors, Adventure Travel and Outdoor Enthusiast. Hanna also writes generally about travel for Insight Guides, Mail Travel, World Travel Guide and a wide range of airline magazines.
Planned Trips: The MacGillycuddy's Reeks (Ireland), Montpellier, Inner Hebrides island hopping, Dolomites, Lake District, Snowdonia.
Contact: [email protected]
Douglas Rogers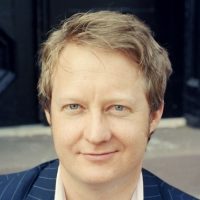 Award-winning author and travel writer with 18 years' experience writing for world's leading newspapers and magazines including The Daily Telegraph, Guardian, Conde Nast Traveller, Wall Street Journal, New York Times, Travel & Leisure and National Geographic Traveler. Born and raised in Zimbabwe, has lived in Johannesburg, London, New York, and currently Virginia.
Contact: [email protected]
_____________
ABOUT MEMBERS NEWS
Members News is published quarterly by the British Guild of Travel Writers and is edited by Peter Lynch. We'd like to hear from you and find out what you think about our newsletter. Send any suggestions or comments you may wish to make to the editor on email: [email protected]
If you want to subscribe or unsubscribe, contact [email protected] British Guild of Travel Writers Tel: 020 8144 8713; web: www.bgtw.org (c)
The British Guild of Travel Writers, May 2018
Carousel Image: Patagonian spring Photo by Richard Williams