ISSUED BY THE BRITISH GUILD OF TRAVEL WRITERS
Issue No.58; September 2018
CHAIRMAN'S MESSAGE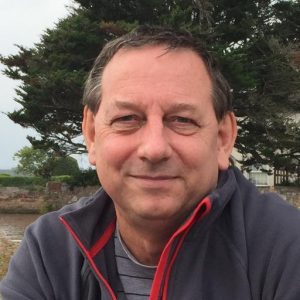 Welcome to our latest news briefing on what our members are up to.
It's been a busy three months since the last edition.
We have now published our Directory. You may remember that last year we published a booklet, just listing our members. This year we published a full directory with information about the Guild, our members, and the core elements of our industry listings with travel PRs, media, and DMOs. As usual commissioning editors can get it for free, and others can buy it for almost half the price it used to be! 
Among the members listings you'll find some new, honorary, members of the BGTW; namely the presidents and presidents-elect of the Australian Society of Travel Writers (ASTW) and the Society of American Travel Writers (SATW).
Our new 3-way partnership is in its early stages but already our members and theirs are benefitting from our shared online community, swapping ideas, advice, and experience. 
We are also sharing judges for our awards; this year our members' work is being judged by some high-powered editors in the USA, Canada and Australia. 
And this week our members will be able to join in an SATW skills development webinar on blogging, just as they will be able to watch and participate in a live stream of an expert panel discussion we are holding in October on the 'Benefits and Pitfalls of Solo Travel'.
Before that, in September, I and the president of the ASTW will join the SATW at their AGM to talk about other ways we can all collaborate. One thing is for sure. When you talk to, or work with, the BGTW, you are now likely to be reaching a much wider international audience.   
Alastair McKenzie
Chairman, The British Guild of Travel Writers

TRAVEL NEWS UPDATES FROM GUILD MEMBERS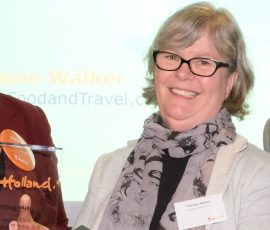 CHINA AND JAPAN 2019
Chrissie Walker is looking for print commissions for articles- history, culture, Japanese Sake, Chinese Baijiu, Yokohama, Beijing. 
Contact Chrissie at [email protected]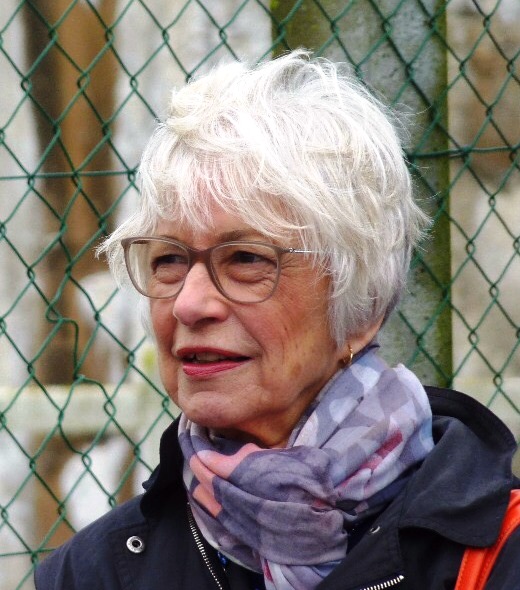 NOW WE ARE THREE
Yes, The Foody Traveller www.foodytraveller.com is still looking for interesting worldwide destinations to explore. 
Joining it however, are two new sister websites; www.taste-wise.com which wants to tuck into food and beverage news, whilst  www.cultural-news.com wants to learn about matters cultural – art, history, museums, exhibitions, etc.   
To learn more about the growing family contact Anna Hyman at [email protected]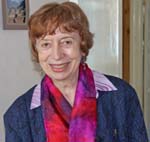 DESERTS, DISNEY AND A LITTLE BIT MORE
Solange Hando loved Namibia, so much space, scenery, wildlife, amazing. Then it was Sri Lanka for culture and little Andorra (guess why?). Coming up right now Kazakhstan/Kyrgyzstan, then Southern India, Central America and how to survive Disneyworld… in a three-generation bid. 
For copy, images or talks, contact [email protected]  
CYCLING
Associate member Carlton Reid has been shortlisted as 'transport journalist of the year' in the Press Gazette Specialist Media Awards. Transport is travel, right? Results announced on 17th September. 
Contact Carlton @carltonreid; [email protected]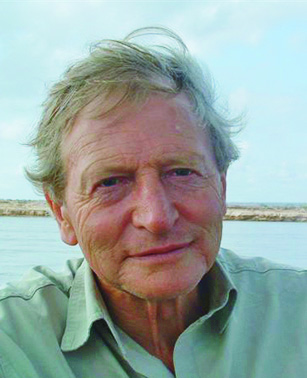 ZIMBABWE IS BACK IN BUSINESS
Brian Jackman has twice been to Zim in the last four months, cruising on Lake Kariba, spending time at Victoria Falls and tracking lions on foot in Mana Pools national park with the legendary John Stevens. Delighted to find the country's tourist infrastructure in good shape and to receive such a warm welcome everywhere. Such a difference since Mugabe got the boot although the jury is still out on what life will be like under his successor, Emerson Mnangagwa – aka The Croc! 
Contact Brian at [email protected]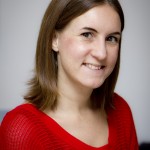 BOOKS ON SCOTLAND AND ENGLAND OUT SOON
Helen Ochyra, specialist in travel to the UK, Spain and Australia, is currently focusing on two big projects – her upcoming first book, on a journey around Scotland, and the first guidebook to new touring route the Great West Way, which runs from London to Bristol through her home county of Wiltshire. As ever, Helen also has several trips to Spain coming up.
Contact Helen at [email protected]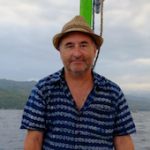 MAKING PLANS FOR MANIPUR
Helsinki-based writer and photographer Tim Bird is heading to Manipur in northeast India in October to shoot more subjects for his Women of India exhibition and photo-documentary project. This autumn Tim is also planning some aurora-watching in northern Finland and a visit to the Danish Food Festival in Århus. As always, Tim is available for Finnish, Nordic and Baltic region commissions for features and photography.
Contact Tim at [email protected]; Instagram @tim–bird–photo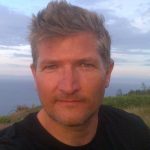 CRUISING SCOTLAND, ALGARVE BEACHES AND MACARONESIA
Busy year so far with 19 trips to the likes of Croatia, Italy and Sri Lanka. This autumn Robin McKelvie is cruising the Scottish isles, checking out the bountiful beaches of Portugal's Algarve and revisiting my old favourite of Tenerife. Recent writing credits include the Telegraph, Sunday Post, Scotsman and my fortnightly travel pages in The Courier. Open to press trip ideas for December into 2019, especially to less heralded destinations.
Contact Robin at [email protected]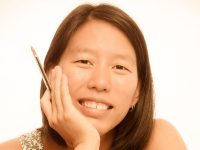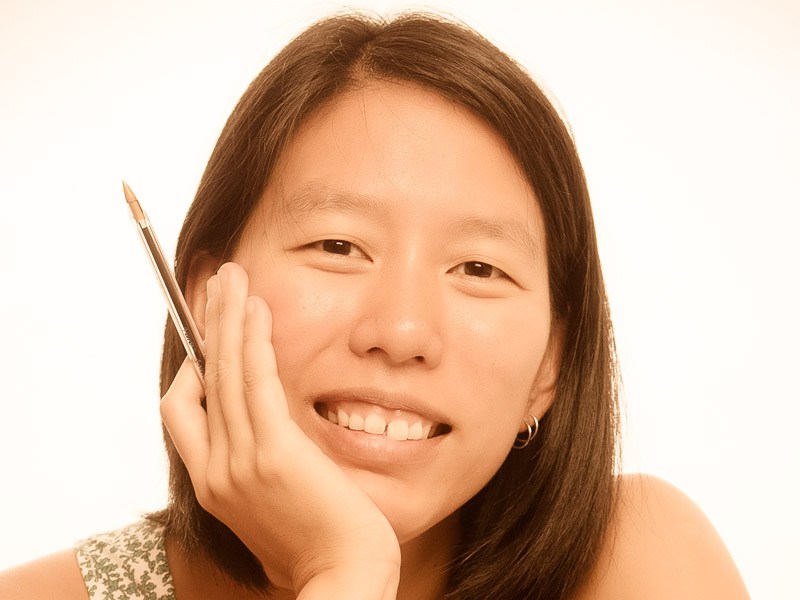 THE GIRL GIANT WHO SHAPED LITHUANIA'S WILD COASTLINE: to be based on the Lithuania trip in September
Neringa, a girl giant played along this stretch of coastline in Lithuania had wanted to protect it from being destroyed by stormy seas. So one day, she decided to pour a sand bank across it which formed what is now the Curonian Spit. Lithuania shares 50 kms of this sand bank, creating the lesser known wildlife paradise and nature area. Amy visits the region to discover this wild side to Lithuania.
Contact: Amy McPherson [email protected] or [email protected]; +44 798 4755 973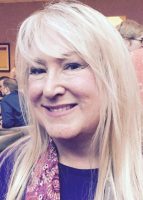 BOUNDARIES
This autumn, Lynn Houghton will be covering stories with disputed or sensitive boundaries.  One is a twin-centre piece on Tucson and Hermosillo which will spotlight: the Sonoran Desert; what the cities have in common and what separates them – including a national border. Will also be exploring one of the Canadian maritime provinces and visiting Machias Seal Island, a bird life sanctuary whose land and waters are claimed by both Canada and the U.S.
Later this year she is going to Namibia to write about the desert elephants and covering Botswana for the first time.
Contact Lynn at [email protected]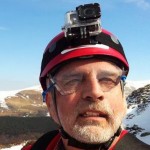 MALTA MALAYSIA AND HIMALAYA
Geoff Moore is heading out with notebook, video and stills camera to the Far East after a trip to Gozo. Trains, palaces and temples in India followed by a visit to Malaysia's largest wild life park ending up on the resort island of Penang. 
Contact Geoff at [email protected]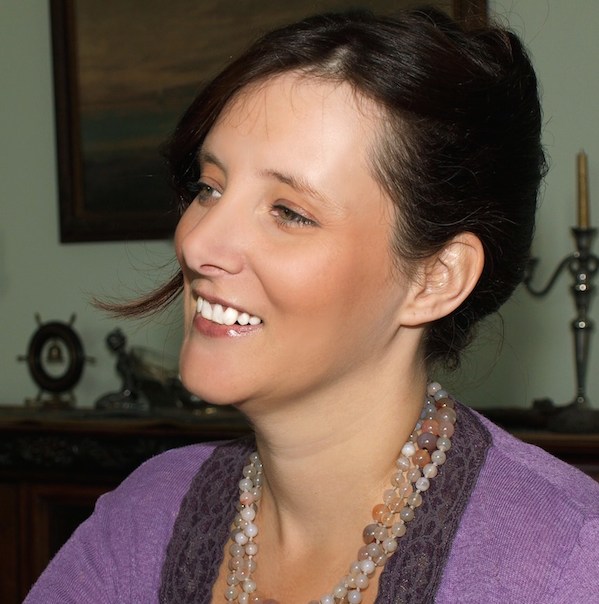 GREEK SUN AND DUTCH DIPLOMACY 
Rebecca Hall has spent a varied summer in the Greek Ionian Islands of Lefkada, Zakynthos and also Athens. She's also explored the relatively unheard of destination for tourists, The Hague in the Netherlands.
Contact Rebecca at [email protected]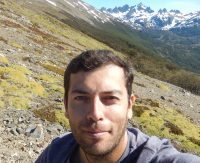 ANTARCTICA TO AOTEAROA
Award-winning travel writer, journalist and Rough Guides author Shafik Meghji's is just back from Chile, New Zealand and Japan. Over the coming months he will visit Argentina, Uruguay, the Falklands and Antarctica. 
For print or digital copy, email: [email protected] For examples of recent articles, visit: www.shafikmeghji.com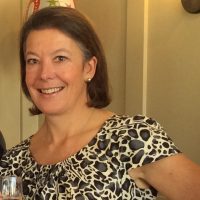 VISITING MACEDONIA, ALBANIA AND SERBIA
Petra  Shepherd aims to visit 4 new countries every year. This year saw her travelling around the world's newest country Eswaniti (formerly Swaziland) In March with Macedonia, Albania and Serbia being the next new passport stamps. Petra will be visiting the Balkans in September and also attended IPW in Denver in May.  She  continues to post regularly on twitter @petra_shepherd and facebook, and is a Silver Tier Writer for Silver Travel Adviser   http://www.silvertraveladvisor.com/ She has also recently started contributing to http://www.thetravelmagazine.net/, award winning blog http://tikichris.com/ and new lifestyle and travel recommendation site http://www.mannedup.com/ 
Contact Petra at [email protected]; 020 87729195; 07947 314745; Twitter: @petra_shepherd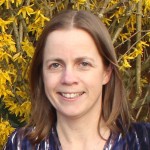 ELEPHANTS, STREET FOOD, & BEACHES ON A THAILAND TRIP WITH TEENAGERS
Blogger Gretta Schifano is spending a fortnight in Thailand with her husband and two kids (19 and 15). They're travelling independently and staying in high-end accommodation (Amari Watergate – Bangkok, Elephant Hills – Khao Sok, The Tongsai Bay – Koh Samui, Novotel – Bangkok airport). Elephant Hills is a luxury tented camp in the rainforest which offers ethical elephant experiences. Gretta is reviewing the hotels and sharing their Thailand experiences on her website Mums do travel and her social media platforms.
Contact:  Gretta at [email protected]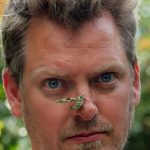 TWO NEW BOOKS ABOUT EUROPE
James Lowen's new books this year include two targeted at the European travel market. 52 European Wildlife Weekends is the first travel guide to cover wildlife-watching across the whole of Europe. Published by Bradt Travel Guides and written in magazine-article style, it suggests a year's worth of short breaks for nature lovers. Birds of France, published by Bloomsbury, is a non-specialist guide, aiming to help non-birdwatcher holidaymakers determine which French bird they are looking at. 
Contact: James at [email protected]; 0752 3000 490; Twitter & Instagram: @JlowenWildlife; www.jameslowen.com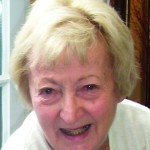 UP THE IRRAWADDY 
Carol Wright will be visiting Yangon for a few days before travelling up the Irrawaddy river to Mandalay in late October. She is also visiting different parts of the UK including Southampton, North Yorkshire,  County Durham and the western Cotswolds in September. As always she is on the look out for good wine travel stories. 
Contact Carol at [email protected]; or 01608 677246.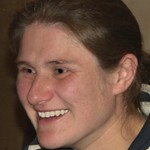 HOPPING ALONG GERMANY'S ISLANDS AND NORTH/BALTIC SEA COAST
Caroline Mills is touring the coastline of Germany, from the UNESCO World Heritage car-free Wadden Islands and Germany's Fens in the west to the royal bathing resorts of Heringsdorf and Ahlbeck on the island of Usedom in the east. Hanseatic cities such as Stade, Hamburg, Wismar and Stralsund (the latter two both UNESCO World Heritage Sites); the islands of Fehmarn, Poel, Rügen (Germany's largest island) and car-free Hiddensee; tiny fishing villages; historic 20th Century locations such as Peenemunde and Prora, plus miles of sandy beaches. Hi-res imagery available to accompany features.
Contact Caroline at [email protected]; www.carolinemills.net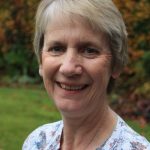 WILD LAKES, CALM CANALS AND HISTORIC BEACHES
A hotel barge through the Camargue, a wild swim in Buttermere, and a Renaissance Ball in the Loire Valley are just three highlights from Gillian Thornton's summer. Up next, the D-Day beaches ahead of the 2019 anniversary; treasures of Sicily; and a stay in a converted South Devon paper mill.  Intrigued?  
Contact Gillian at 07831 275889 to find out more and follow @TravelwithGt on Twitter and Instagram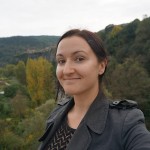 WRITER IN LITHUANIA AND SLOVAKIA
Anita Isalska has recently been on assignment in Malaysia and is about to head out on the road in Lithuania and Slovakia, researching for Lonely Planet. Anita is presently based in Melbourne, Australia, and writes about the city's food scene and nightlife, as well as destinations in SE Asia.
Contact Anita at [email protected]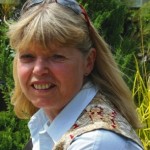 TRENTINO TO ABRUZZO VIA LITHUANIA AND THE UK
In September Valerie Collins is walking in the Dolomites then off to the West coast of Lithuania (Palanga, Klaipeda, Nida.  On my return to the UK hoping to spend some time in the New Forest before heading for Suffolk and Bury St Edmonds.  As winter approaches I will start planning my ski trips to the Dolomites and Abruzzo – visited Abruzzo, an Italian region not well known in the UK and loved it, so looking forward to skiing there. 
Contact Valerie at [email protected]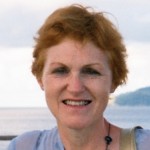 IN THE WAKE OF FERDINAND MAGELLAN
To commemorate the 500th anniversary of the first exploration of the globe, Vivien Devlin will be setting off in January 2019 on a 132 day World Cruise. A voyage of land and sea adventures across 31 countries and 5 continents – San Francisco, Pacific Islands, Australasia, Japan, China, Asia, Indian Ocean, Africa, Europe –to collect cultural and culinary stories for cruise Features and a literary-inspired Book of comparative travel tales, experiences and expeditions, 1519 –2019. 
Contact Vivien at [email protected]
_____________
NEW MEMBERS
Jon Holmes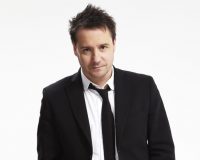 JON HOLMES is a double Bafta award winning and eight time Radio Academy award winning travel writer and broadcaster. As a freelance travel writer – amongst many other passport bashing adventures – Jon has learned to scuba dive on the SS Thistlegorm under the Red Sea, biked the Tiger corridor of Northern India, trekked the Himalayas, been swimming with blue whales in Sri Lanka, spent time with mountain gorillas on the Rwandan / Congolese border, photographed jaguars in the Pantanal and the Northern Lights above the Arctic Circle, and 'enjoyed' crocodile hunting with the natives of Papua New Guinea. He is also a radio / TV presenter and comedy writer.
Contact: [email protected], http://www.jonholmes.net
_____________
ABOUT MEMBERS NEWS
Members News is published quarterly by the British Guild of Travel Writers and is edited by Peter Lynch. We'd like to hear from you and find out what you think about our newsletter. Send any suggestions or comments you may wish to make to the editor on email: [email protected]
If you want to subscribe or unsubscribe, contact [email protected] British Guild of Travel Writers Tel: 020 8144 8713; web: www.bgtw.org (c)
The British Guild of Travel Writers, September 2018
Carousel Image: Beach at Tortoreto Lido in Abruzzo, Italy Photo by Valery Collins