In the cloak of fading darkness, shadows appear in the delicate hues of a new dawn. An apparition of tangerine-robed figures takes shape from the soft glow oozing from the temple before me. One by one, in silent reverence, a procession of figures tread the morning journey, respecting social distancing, sombre, eerily quiet.
Barefooted, young, aged, sinewy, innocent, shaven. No smiles, no words, just the rustle of cloth.
It's a daily ritual. Each morning, monks from the surrounding temples emerge from all directions, in step and compliant as they form orderly, sinuous, auburn paths. There are no bottlenecks or queues; no interruptions to the flow of unhurried movement. They are miraculously on time as if controlled by a central warden.
Entranced tourists and devoted locals border the route, arms stretched with rice and fruits eager to give, hungry to communicate. I feel I'm trespassing, invading their privacy, intruding on a ritual of meditation – but alms-giving is customary, cementing a traditional and symbiotic relationship.
There's a sense of calm and antiquity which permeates Luang Prabang, a town sitting on a peninsula shaped by the mighty Mekong and Nam Khan Rivers. It was once the royal capital of Laos. Its character is personified by the impressive architecture of royal palaces, detailed decorated wats and solid wooden buildings together creating a timeless ambience and charm.
The town was first discovered by the French explorer, Henri Mouhot. In 1995 UNESCO declared it a World Heritage Site. It sits quietly, humbly next to China, and is encased inland by its neighbours Thailand, Vietnam and Cambodia.
With around eighty temples in Luang Prabang, it's not surprising that a Buddhist aura permeates throughout. Yet it is sophisticated and stylish. Coffee houses have been created within wooden homes, delightfully furnished with Asian panache. Even ATMs wallow inside wooden huts. Restaurants range from basic and tavern-like to one or two fine dining establishments. There's no loud music but a respectful closing time.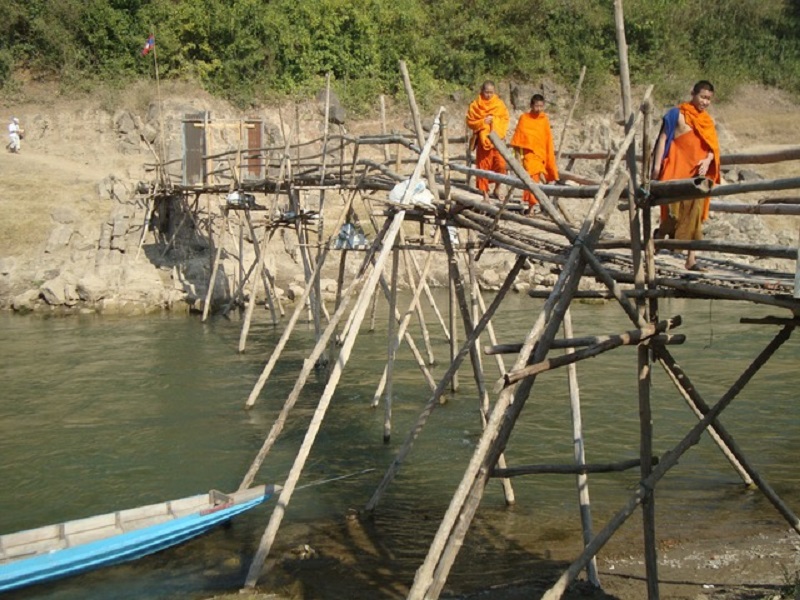 Transport is dominated by colourful tuktuk taxis with the odd Rolls Royce lovingly preserved and owned by one of the few chic boutique hotels. Bicycles are popular for your own tour down the main street or the smaller tree-lined roads leading down to the river. Just remember to check the brakes and bell first for your own safety.
A stay of three nights will accommodate the key sites at a leisurely pace with sufficient time to soak up the culture. From its centre, the 355-step climb will lead you up to Phousi Mountain, the geographical and spiritual landmark to enjoy magnificent views over the town, mountains and coconut trees.
Visit the Royal Palace, a Lao and Beaux Arts museum which was once the residence of King Sisavang Vong. Don't forget to check out his collection of royal cars such as Lincoln Continentals parked in a building at the back.
The Traditional Art & Ethnology Centre is a non-profit museum, packed with facts and displays, devoted to increase the traditions of the many different ethnic groups while just four kilometres north is Laos Ban Phanom, a former royal weaving village.
The morning market is in full swing at 6am selling foods of all kinds, from hopping frogs, insects and serpents to fish, meat and exotic fruits. The social hub each evening is the night market. Beautiful silk runners, lacquered dishes, scarves, handmade cards, elephant embellished accessories, bottles of rice whisky, lanterns and scroll paintings cover the ground. But standing out from the crowd are stalls selling metal goods made from bombs. Spoons, keychains, bottle openers and bracelets represent a bold display of peace and unity from acts of destruction from the past.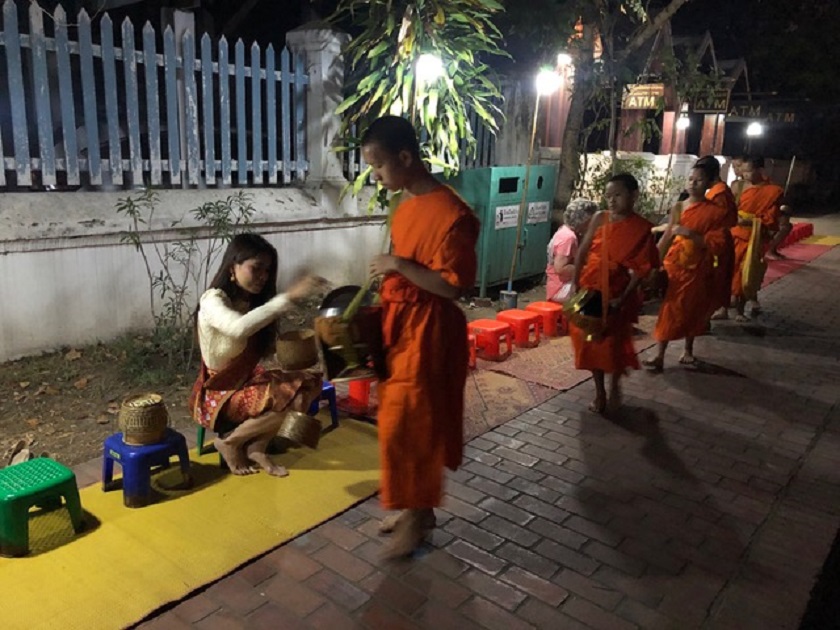 My conscience is urging me to reveal this beauty of Luang Prabang but part of me is protective of this lightly trodden land which retains its serenity and innocence, its humble way of life and quiet approach to living. I'm afraid its essence will be warped by an influx of visitors and its character diluted. But for today, it is a town developing from its traditional tribal crafts, charming architecture and character which opens its arms to welcome visitors.
There are many places around the world to experience the essence of wellness, connecting with others in new ways and cultures to allow ourselves to grow. Luang Prabang is one of these, a place of tranquillity, a place which allows us time to look within ourselves while experiencing an age-old culture and a spiritual environment.
As I watch the last of the tangerine robes disappear, Luang Prabang is indeed a slow travel destination, a place for the future to reflect on the past.
Jane Wilson writes on health & wellness travel, editor of thehealthcareholiday.com and thewellnesstraveller.co.uk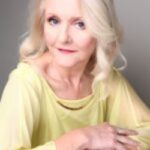 Editor, travel & lifestyle journalist and specialist in wellness tourism. Editor of www.thewellnesstraveller.co.uk and freelance writer for online magazines such as www..b-c-ing-u.com and contributor to The Silver Travel Advisor.