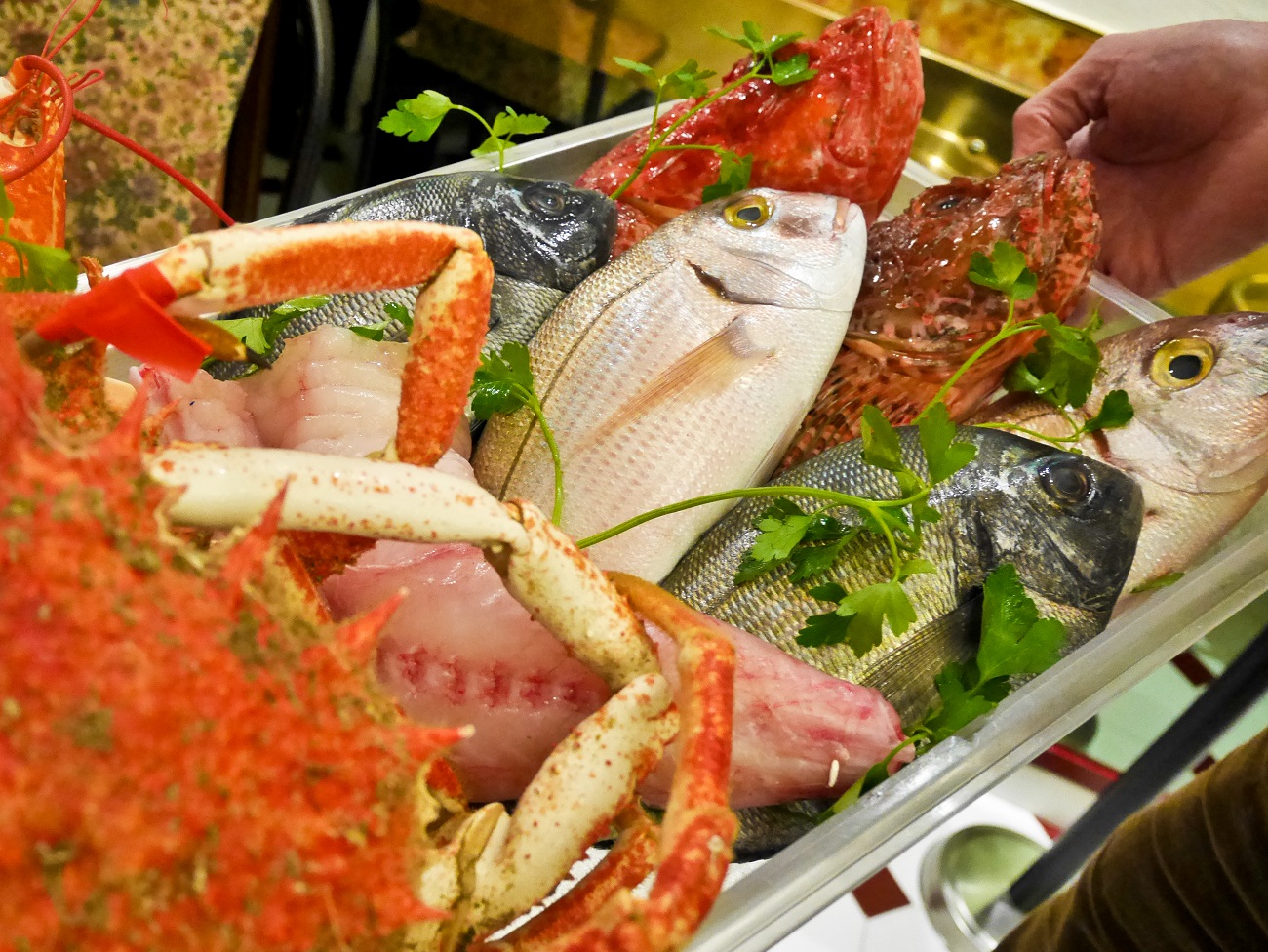 Sardinia hopes to attract more UK visitors out of season – but what can it offer in the cooler months? Rupert Parker joined a group of Guild colleagues invited to find out:
In summer, Sardinia is busy with tourists heading for its glorious beaches. But this is March.
The easyJet flight from Luton to Alghero is nearly full, but with returning natives rather that British holidaymakers. Maybe the Brits are missing a trick, for in low season Sardinia offers alternative attractions – not least the food and wine.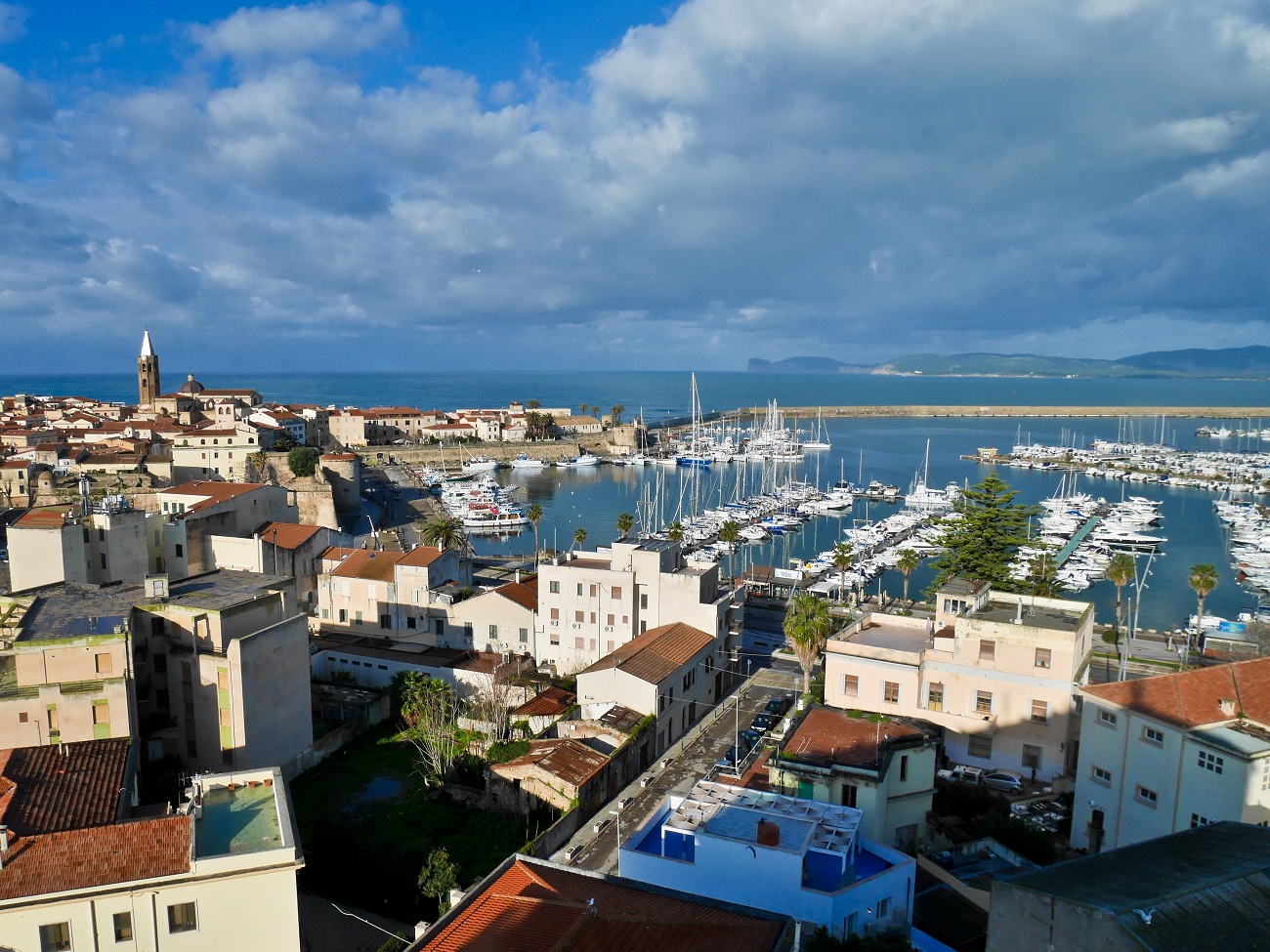 Lunch, soon after we arrive at the Hotel Catalunya in the centre of town, is an indication of massive meals to come Since we're right by the sea, there's mackerel, monkfish, mullet roe or Bottarga, Fregola pasta with langoustine and a fritto misto of fish and vegetables.
We're also introduced to the excellent local Vermentino white wine and a digestive slug of Mirto, which tastes like cough mixture.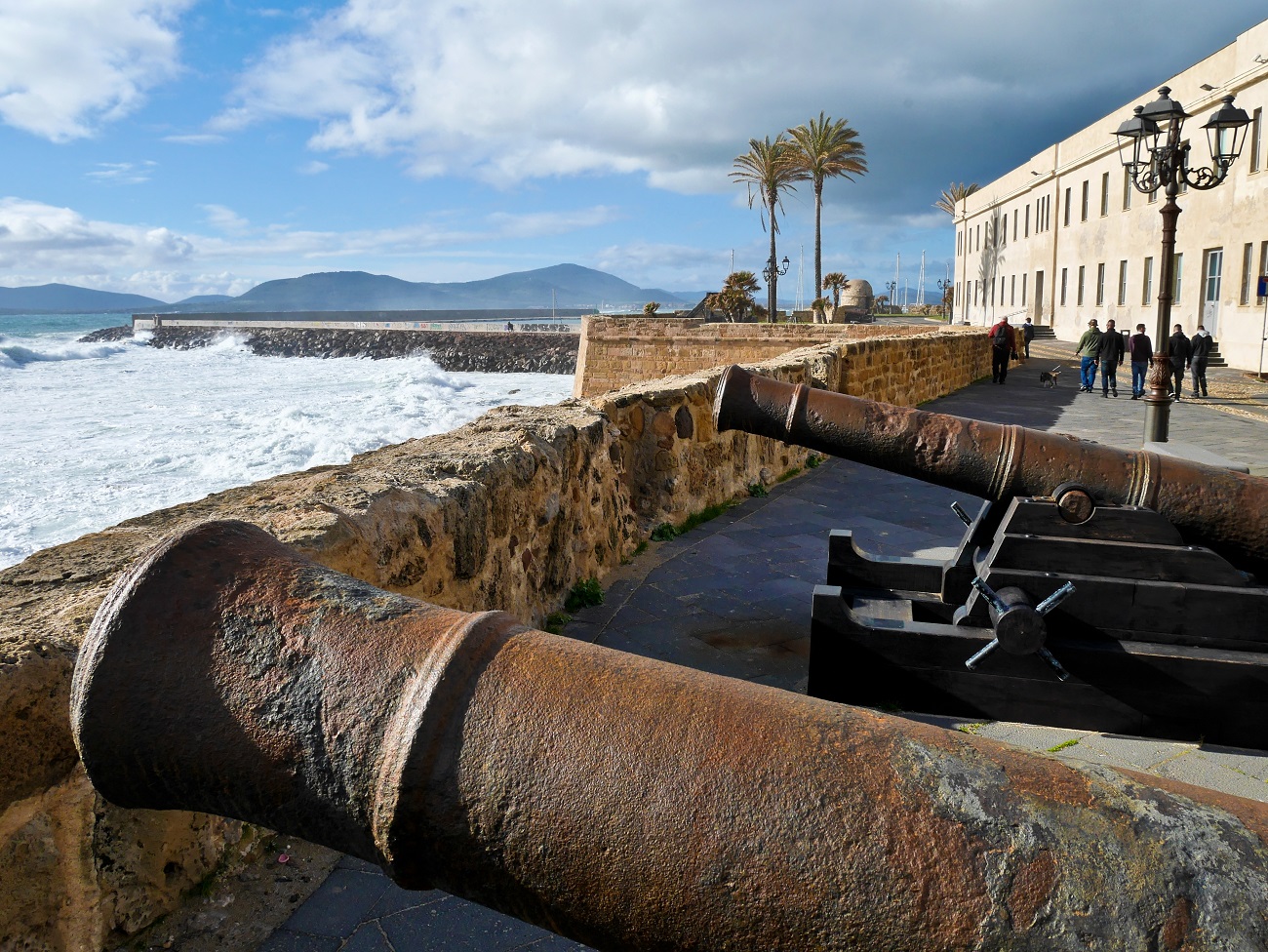 It is sunny and mild. We spend the afternoon on a tour of Alghero, including a walk along the imposing sea walls, built to protect the citizens from marauding pirates.
There's a visit to the town hall to meet the mayor who tells us he's keen to get more British tourists out of season. I can see his point, as I've visited before in the summer when the town is packed, but today it's delightfully quiet.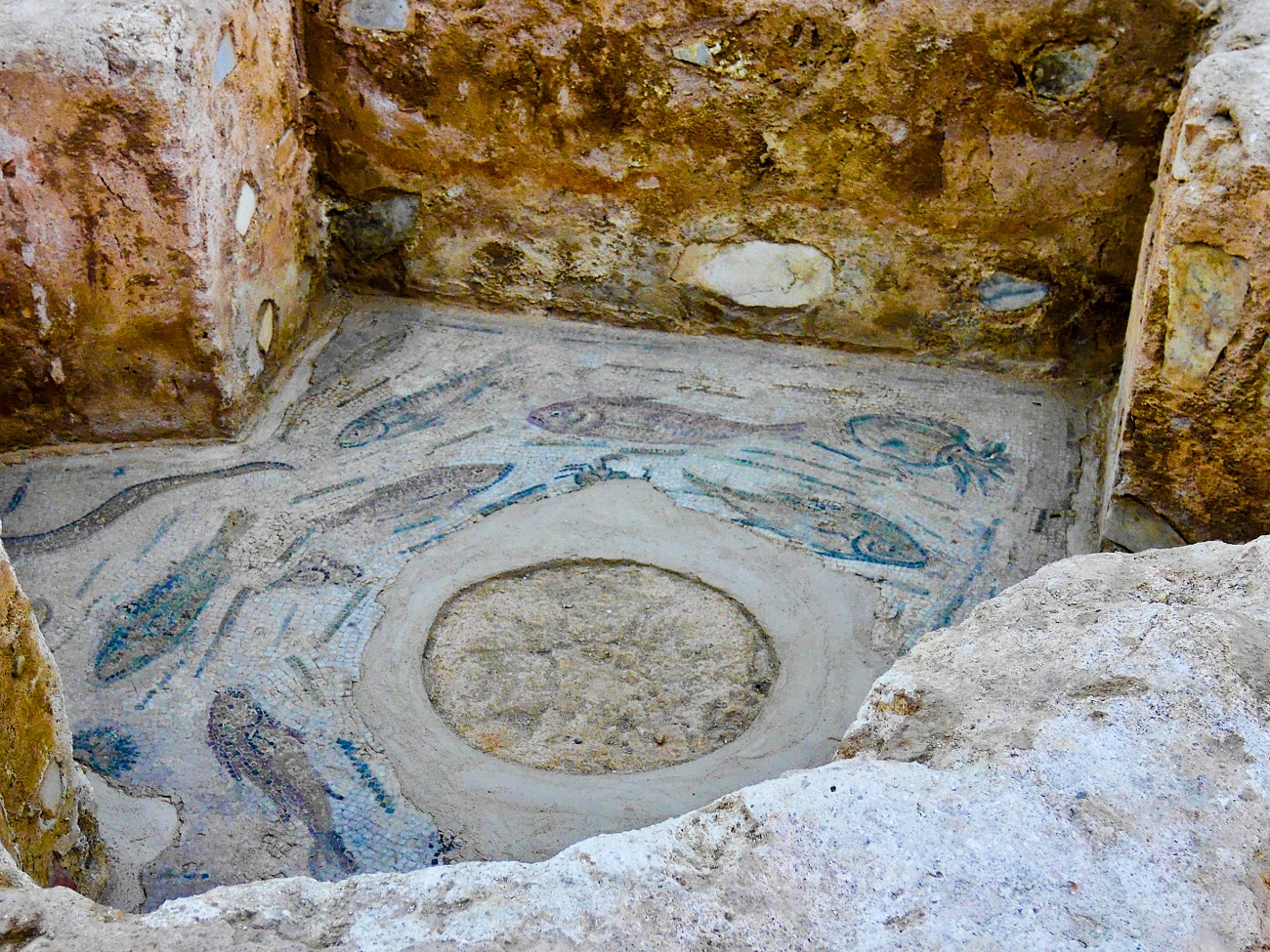 Next day we drive north to Porto Torres, a port city founded by Julius Caesar to trade with Africa and Spain.
As well as the remains of the Roman baths there are some rather well preserved mosaics from a house built on the site.
Nearby is the Basilica San Gavino, the largest Romanesque church in Sardinia, which reuses some of the Roman columns.
It's then up the North West corner to the fishing village of Stintino just across from the island of Asinara. Normally the sea here is famous for its shimmering blue water, but today it's blowing a gale, much to the delight of the kite surfers.
A visit to the small Tuna museum is followed by another gargantuan fish lunch. There's a particularly good shrimp pasta with the new season's wild asparagus.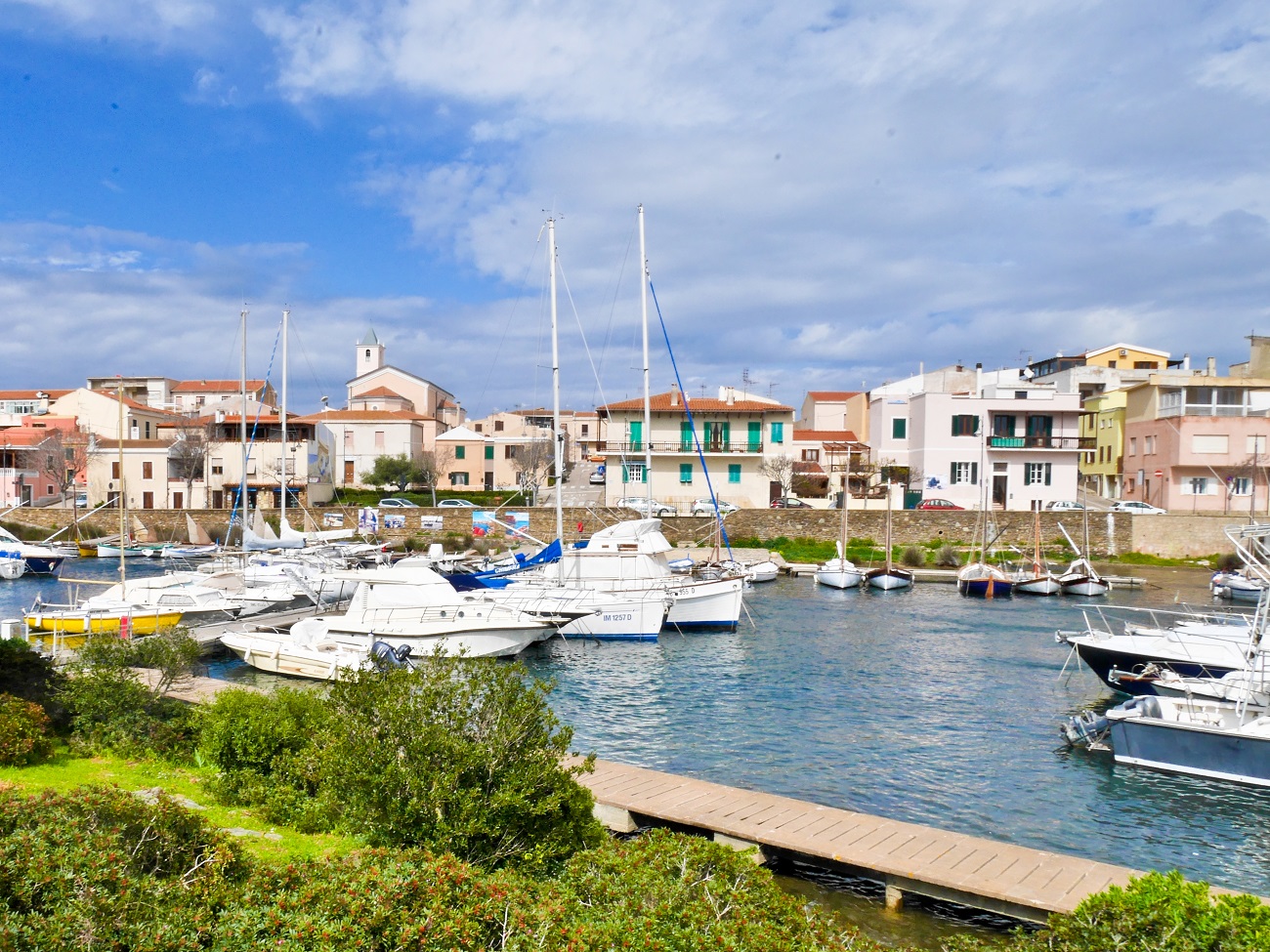 Castelsardo is our next destination, its impressive 12th century hilltop castle dominating the town. We climb to the summit and get a fine view over the cliffs and coast before visiting the cathedral and its collection of religious art.
There's the obligatory meeting with the mayor and it's getting dark as we drive past the Roccia dell'Elefante, or Elephant Rock, just outside the town. It's been created by erosion, rather than man, but inside are two Neolithic burial chambers with carvings of animals and plants. Then it's on to the city of Sassari, the largest in the north of Sardinia.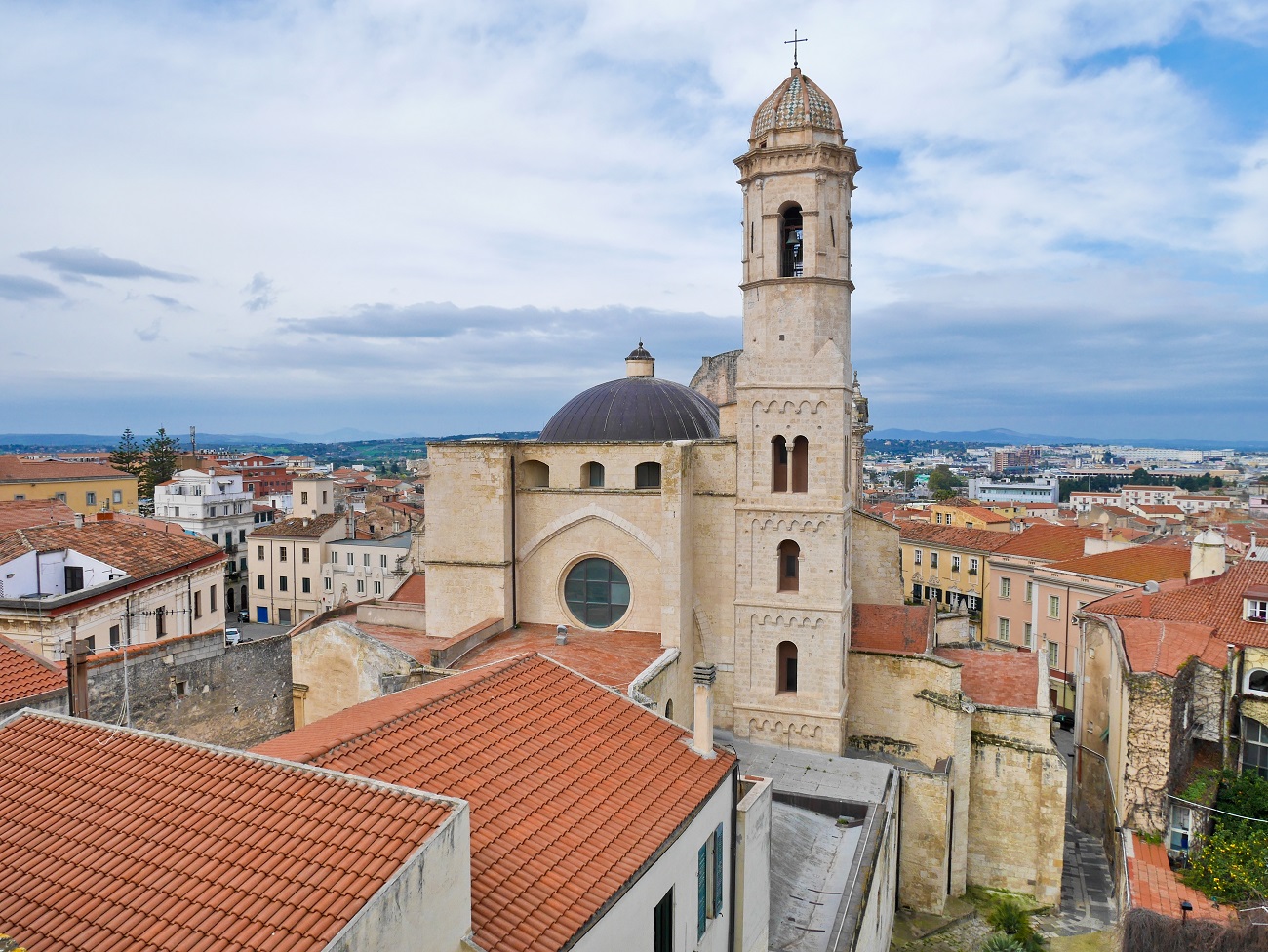 Unlike Alghero, there are few tourist shops and we settle down in an excellent cheese and sausage store, sampling the produce and marvelling at the wide variety of local pasta.
Of course this a huge mistake as the next stop is at the Tenute Delogu winery where the suckling pig is already in the oven.
I've asked to sample Casu Marzu, a Sardinian Pecorino cheese full of live maggots, but unfortunately it's not the season and the grubs have died.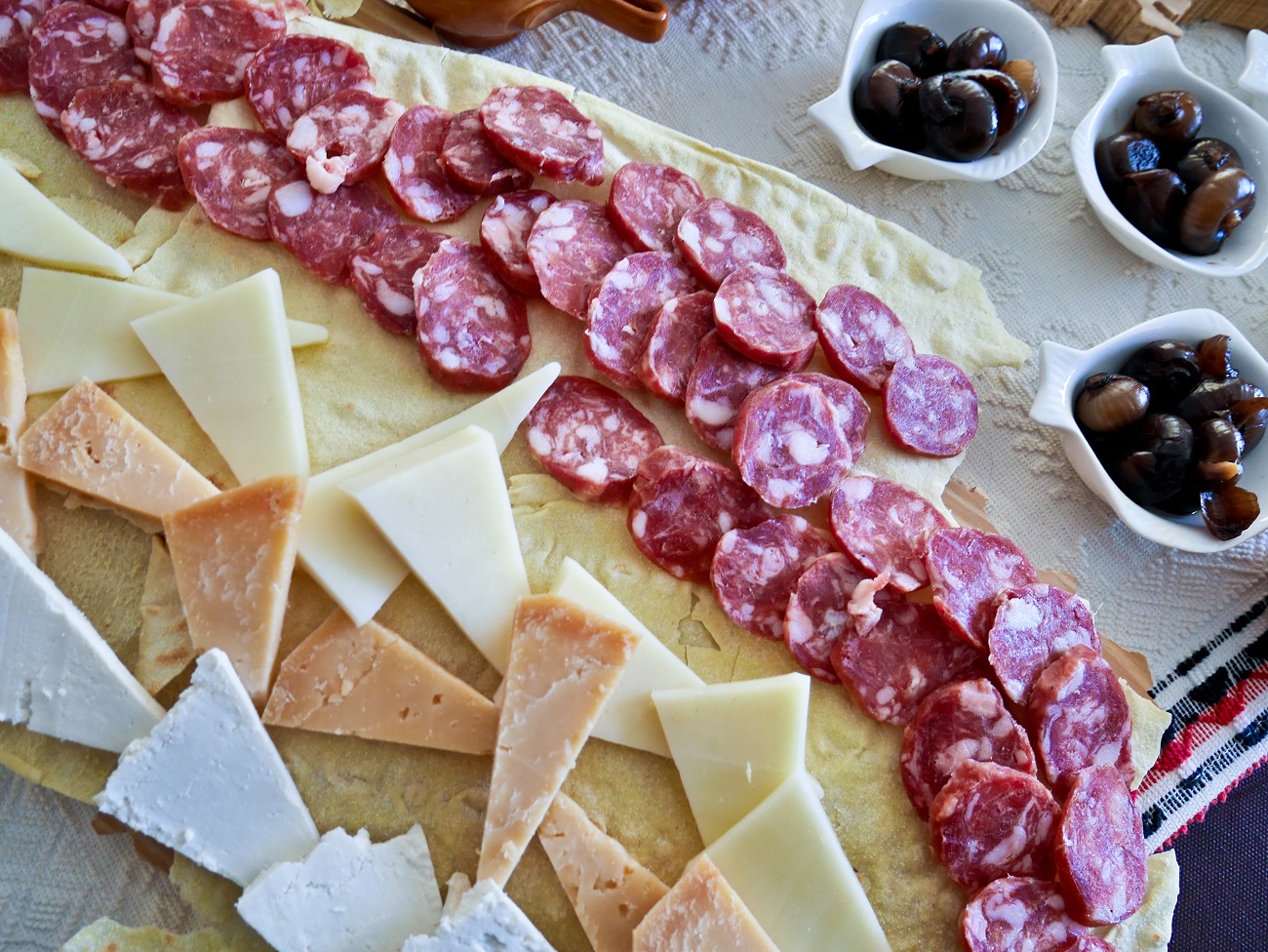 Still I bite into pieces of the cheese nevertheless, much to the disgust of my fellow journalists. They're also not too keen on the pigs and sheeps feet that we're served, along with bundles of intestines with peas and tripe with tomato. Better for them the bean soup, followed by grilled slices of wild boar then, of course, the suckling pig.
There's the archaeological site of Anghelu Rulu, a necropolis with 39 tombs from 5000 years ago, to see, guided by a young Sardinian with a Yorkshire accent before more food.
Evening brings us to Agriturismo Sa Mandra where we see Pecorino cheese being made, as well as fresh Ricotta which we eat later.
In the kitchen, they're making ravioli and stuffing them with potato, cheese and mint while by the fire is a vertical suckling pig, head down on the spit so the fat runs over as it cooks.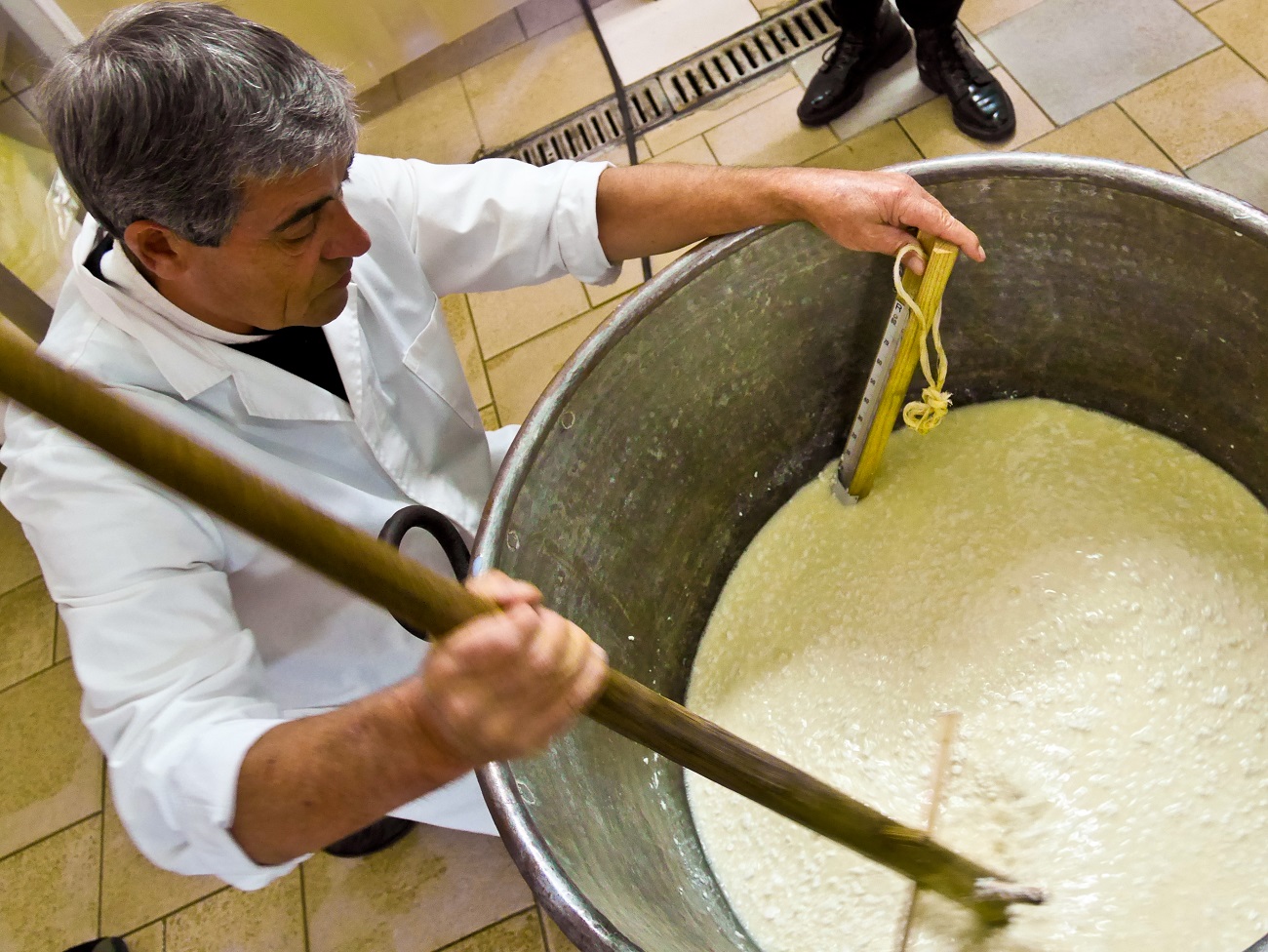 Although it's the second we've eaten today, it's probably the best, succulently moist.
Sardinia is famous for its Nuraghe and has over 7000 of these tower-like structures. They are unique to the island and were built between 1900 and 730 BC, although the civilization that built them has long vanished.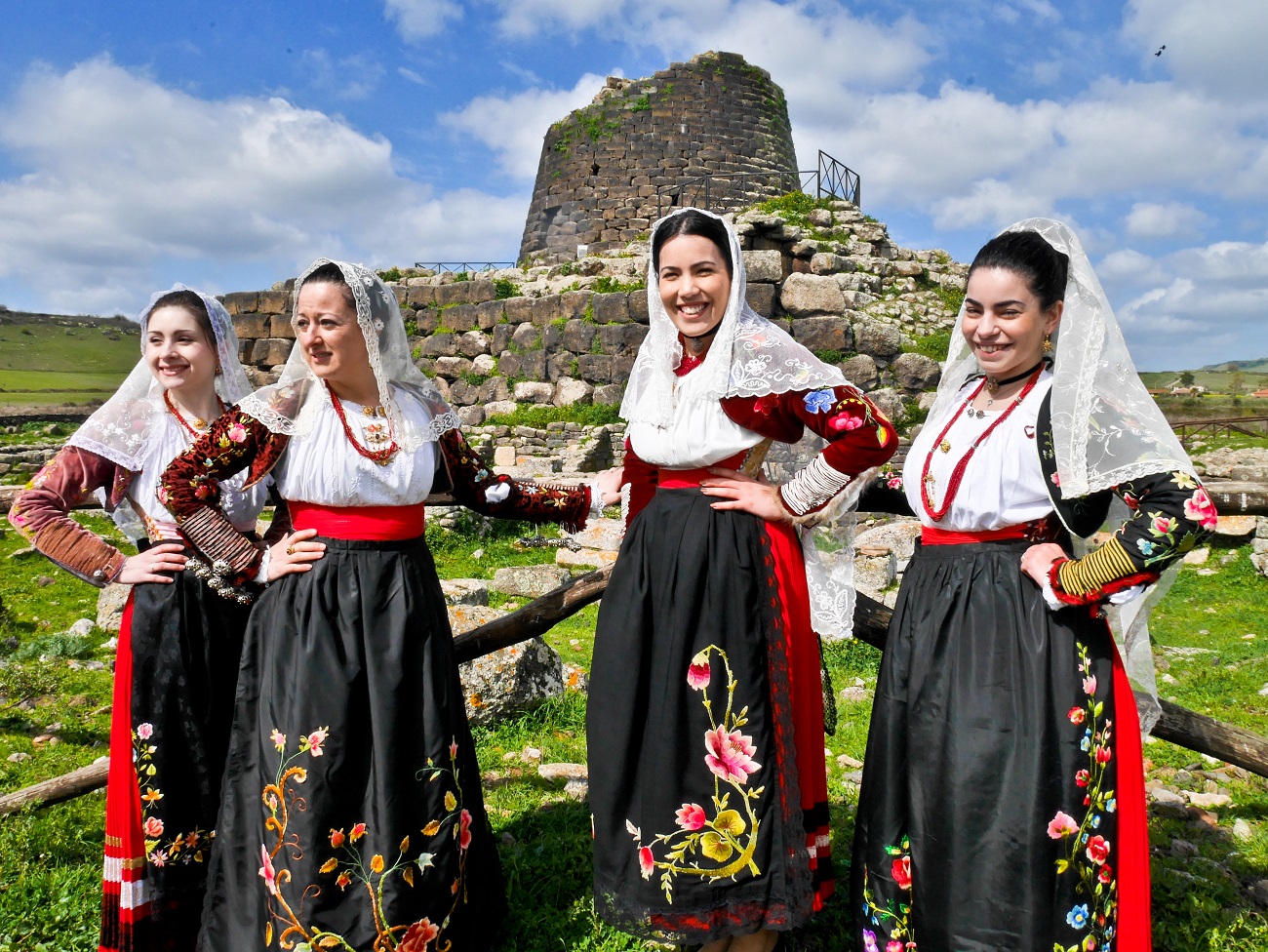 The most impressive is the Nuraghe Santu Antine, a 17.5m tower, surrounded by walls and three smaller towers. It's in a beautiful setting, surrounded by a fertile plain and we're entertained by dancers in traditional costume who pose for photographs.
In the town of Ozieri and we're taken to see a traditional knife maker, the smell of the burning bones he uses for the handles, burning our nostrils. For some reason we get to see the old jail before settling down for another massive lunch, with yet more suckling pig.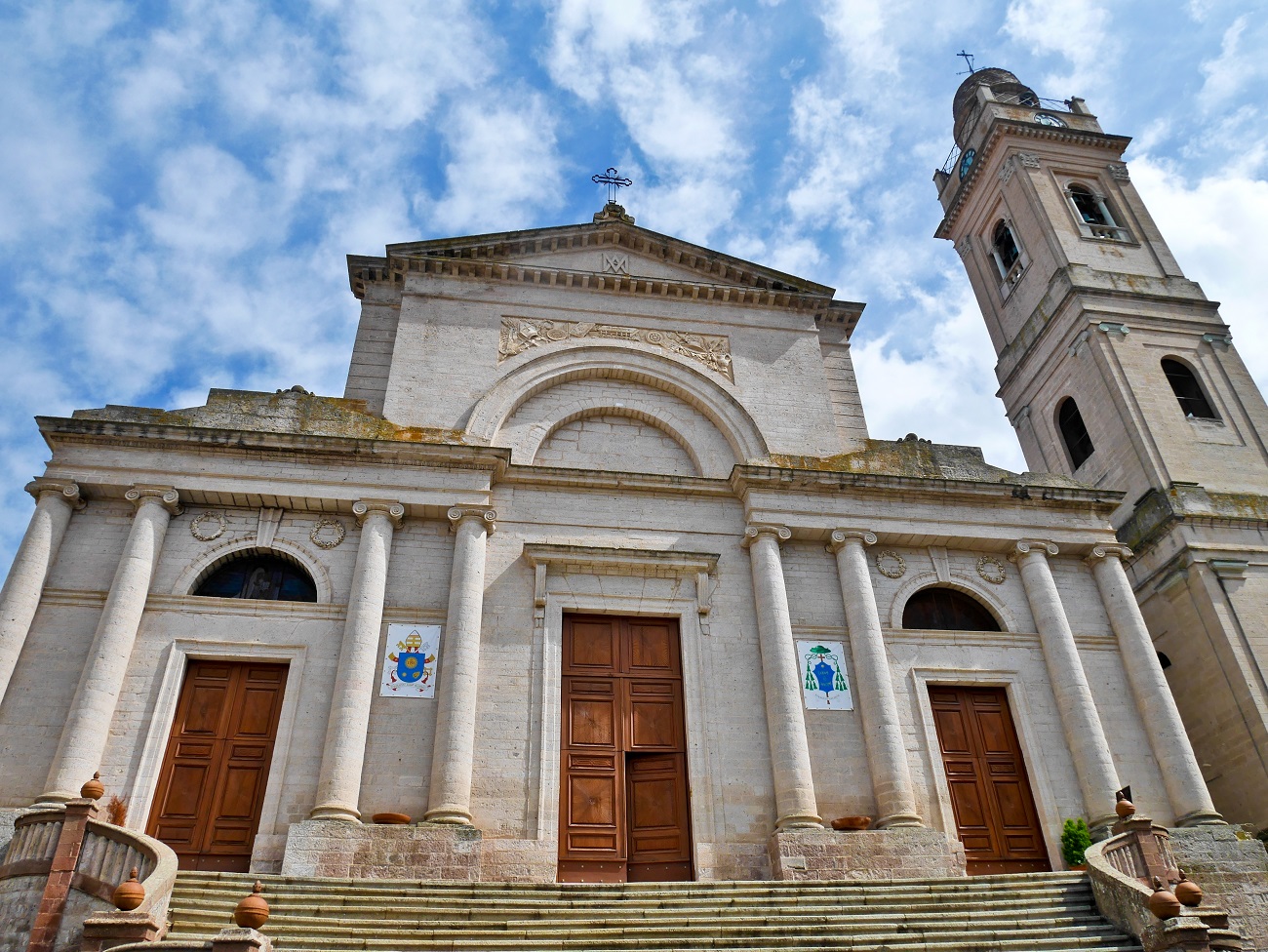 Later we drive to Bosa, once known as stinky Bosa because of the tanneries along river which runs through the centre. There's a small port here, defended by a large hill top fortress, and a marina with a family friendly sandy beach.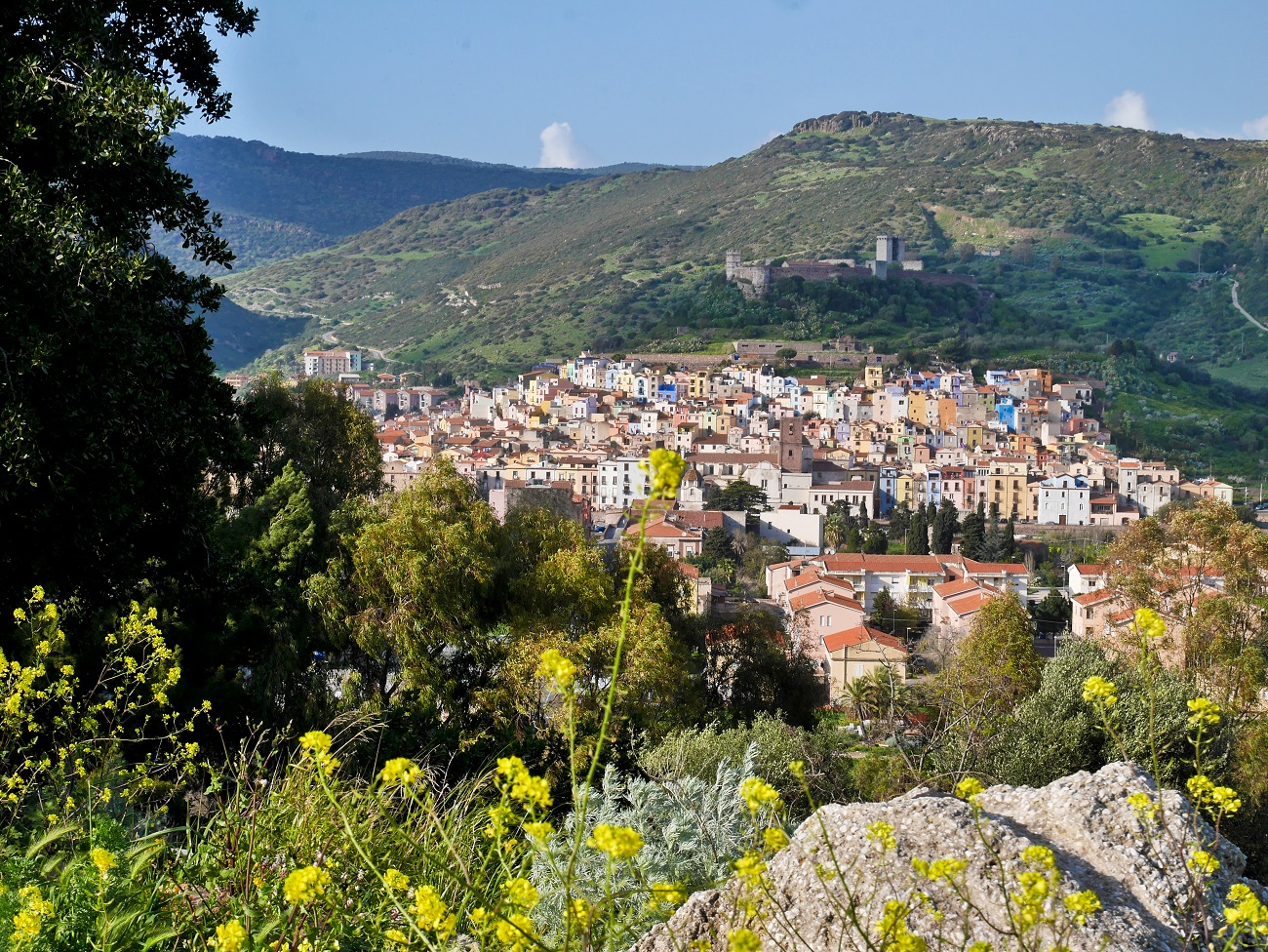 Surprisingly we don't get to meet the mayor but instead enjoy a delightful aperitivo with sparkling Vermentino and tasty fish snacks.
It's the start of Easter festivities in Alghero and we make it back in time to see a statue of the Virgin being carried through the streets led by a brass band and surrounded by women dressed in black with ornate shawls.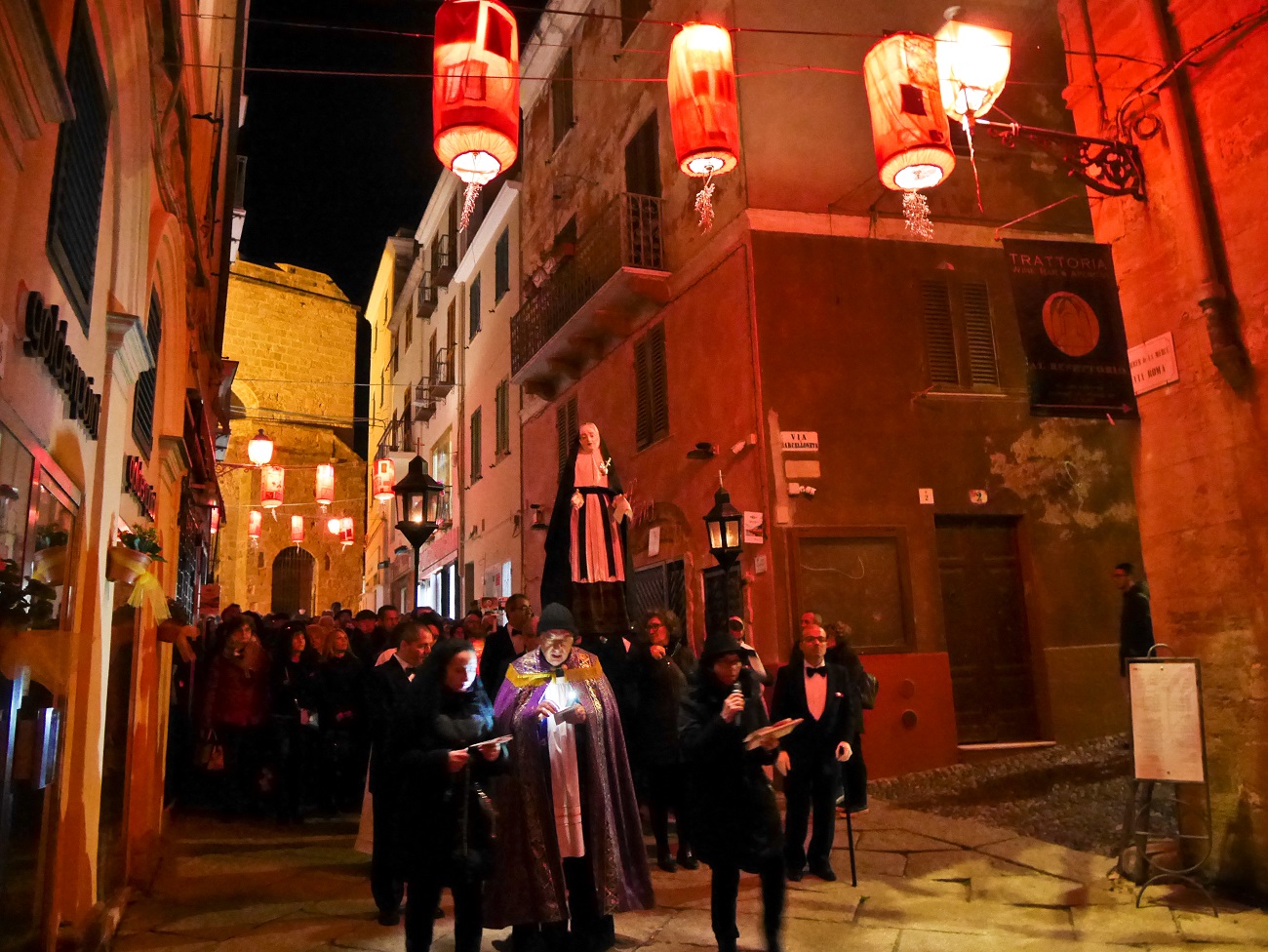 Dinner is at La Botteghina where they're serving sea urchin on toast, sea urchin with linguine and, fregola with prawns and mussels. Somebody lets the side down and orders pizza.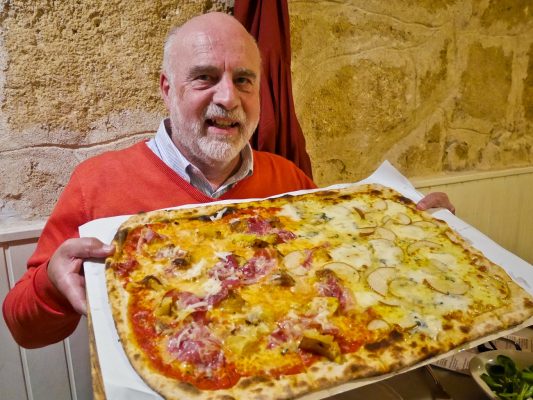 The final day is an exploration of the coastline north of Alghero with its famous beaches although it's too chilly for a swim. Much of it is a protected area, forming the Porto Conte regional park.  Capo Caccia juts out into the sea and 656 steps lead down to the Grotta di Nettuno, not for unfit journalists.
Instead we visit the Cantina Santa Maria La Palma and sample their wines along with a final feast.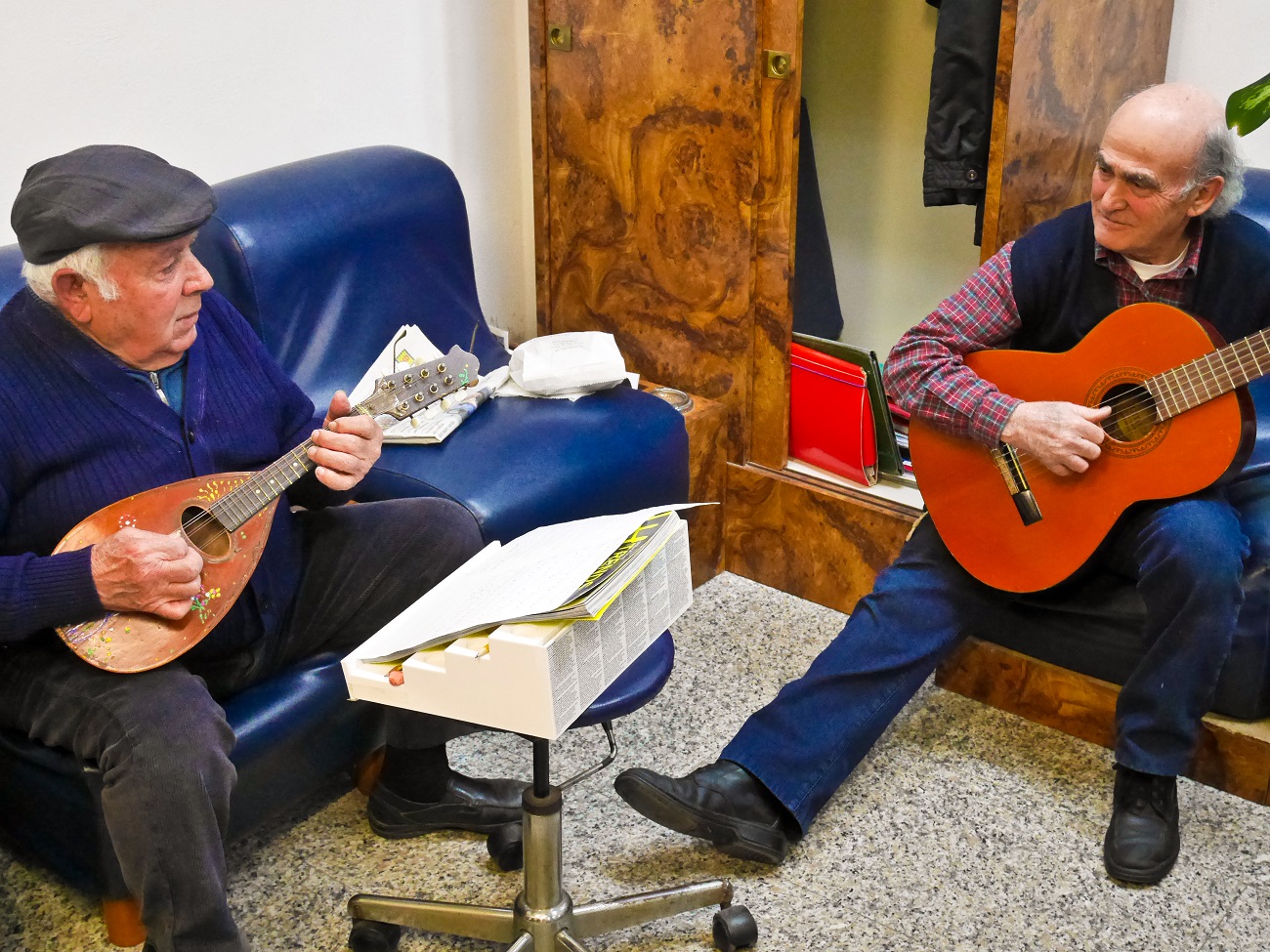 They're most famous for Akenta, a sparkling wine made from the Vermentino grape, and 700 bottles are buried 40m underwater. They claim that the pressure increases the size of the bubbles and improves the aging process, but we never get to test this theory.
The bottles are priced at 55€, so we settle for the normal bottling, a bargain at 8.50€.
Sardinia out of season is not solely gastronomic consumption. Between meals you can explore its unique archaeology, linger along deserted shores and climb to its hilltop castles. These activities are designed to build up the appetite but unfortunately don't diminish the waistline.
Rupert and colleagues used Luton Airport's Aspire Lounge, which costs from £23.99 per person.
EasyJet flies direct from London Luton to Alghero, in Sardinia, twice a week.
ThamesLink connects St Pancras with Luton Parkway.
Hotel Catalunya makes a comfortable base in the centre of Alghero