For many of us a week baking at the beach no longer cuts it. Today, hot on the heels of ecotourism and voluntourism, comes fair trade tourism. The fastest-growing sector of the tourism industry, fair trade travel started as a 'do-good' concept aimed at protecting and uplifting the communities we holiday amongst.
Simply put, this sort of responsible travel is about helping – as opposed to harming – the holiday spots we check into each year. It's about going on holiday in a way that's fulfilling for your family, but also makes sure your trip is fair for both the people and places you visit.
Next time you are at the grocery store, forgo the grab 'n go and check out some of the fair trade items lining the shelves. These products not only look, feel and taste better, by buying Fair Trade goods you can actually help reduce world poverty. What is more with labels featuring some of the world's most exotic destinations – Sri Lanka for tea, Ethiopia for coffee, South Africa for wine, Ghana for chocolate – once you buy fair trade you are sure to to want to know more. Just like actor Hugh Jackman.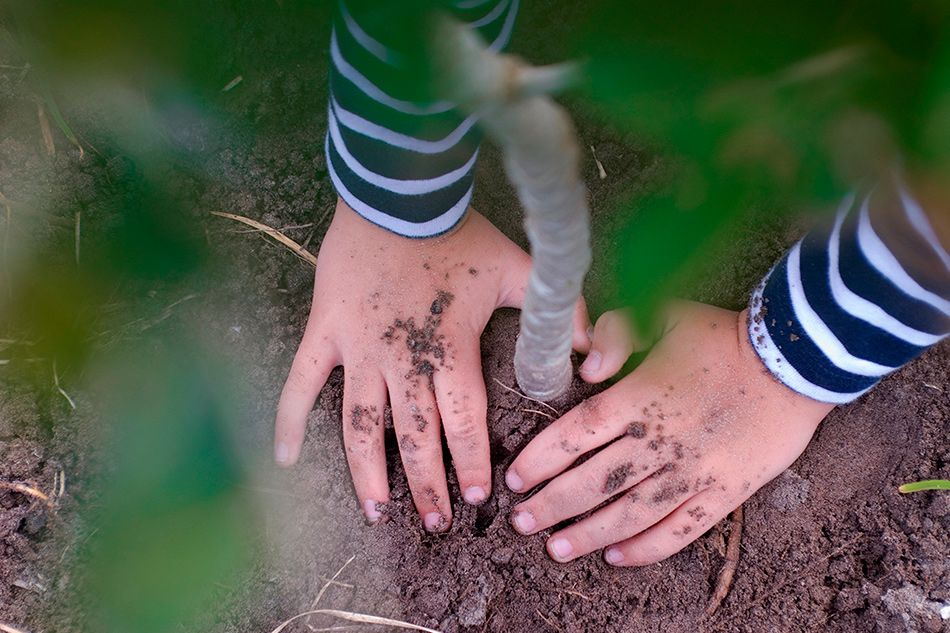 While filming in Ethiopia, Hugh met a young organic coffee farmer. He was so inspired by Dukale's story he set up two Manhattan based cafes, Laughing Man Coffee & Tea. By reducing the middlemen, fair trade coffee shops like Jackman's ensure farmers receive a fair price for their beans, allowing them to improve their business, even invest in health and education projects in their local communities.
As Hugh puts it, "That cup of coffee changes the life of those growers. That's a massive, massive difference. It is one cup of coffee, but it's changing a life."
So how do you get to take a holiday 'fairly' like Hugh Jackman and do the right thing by the people who live there? Well if you are interested in fair trade and looking for an opportunity to meet the people behind the products, one way is to go visit some of the fair trade farms and villages opening their doors to tourism to supplement their incomes.
Most are small-scale farmers keen to share their traditions and culture. By welcoming your family into their lives, you not only get a chance to taste the world's freshest brew, you get to see how fair trade makes a difference to the lives of local people in some of the planet's most sublime settings.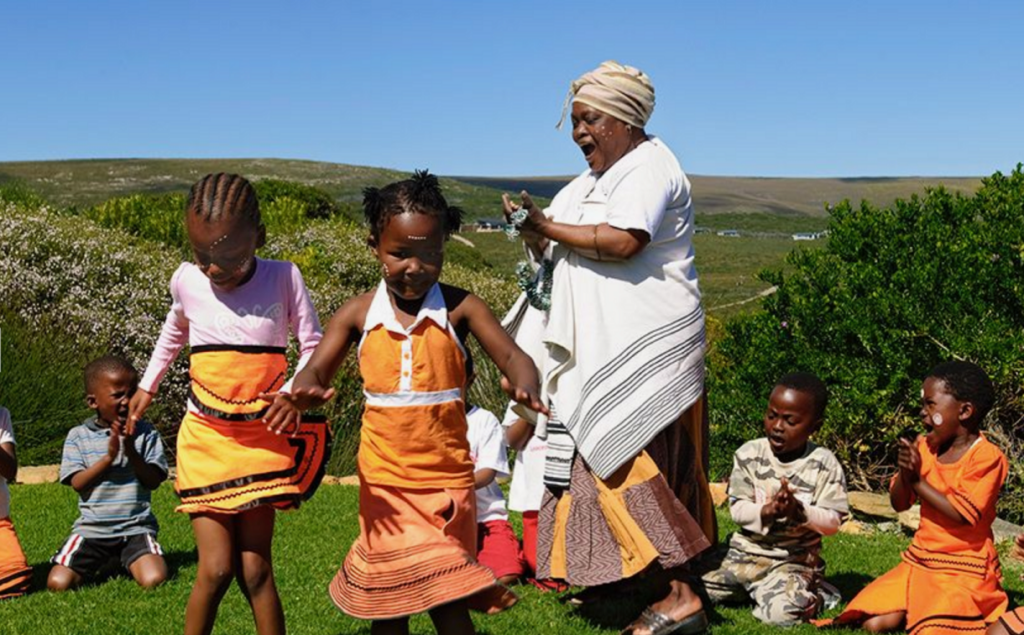 A good deal of fair trade products on offer today originate in South Africa's Cape region. It makes South Africa one particularly fertile location for this type of fair trade travel. Back in 1993 the lifting of sanctions generated huge interest for buyers seeking to support the 'New South Africa' in the post-apartheid era.
And South Africa was just as keen to promote itself as the fair trade capital. Out of it all came the chance for the rest of us to sample some of the planet's most delicious fruit, herbal teas, chocolates and wines. Seeing what goes on behind fair trade and the long process of tea (from leaf to cup) and wine (from grape to glass) is a rare chance to not only get a face-to-face conversation with the farmers themselves, but to put money back into the pockets of those who need it most.
The Western Cape has an identity all of its own. In Africa – yet somehow not quite African – it is a breathtaking placid region of white farmhouses, sleepy towns and winelands insulated by mountains. About an hours drive from Cape Town, Fairhills winery stands at the foot of the Du Toitskloof mountains in the breathtaking Breede Valley. The area is a hotspot for adventurous visitors. Activities include hiking, mountain biking, trout fishing, horse riding, bird-watching and, of course, wine tasting. And while the name 'Fairhills' might not mean much to you, for the farm workers of the 22 farms and 19 producers operating in the Fairhills fair trade project, it means the world.
Fairhills is an empowerment concept built around one of South Africa's best and most respected wineries, Du Toitskloof Cellar. One of the largest fair trade projects in the world, it is also entirely unique. Fairhills as a wine brand is 25% owned by its workers. The vision is that one day, as well as owning the brand, the workers will also be part-owners of the farms growing their own grapes. To date, over 1800 people have directly benefitted from this project. Day care centers, youth clubs, sporting facilities, health care and an adult literacy program have all been launched as a result of the fair trade premium.
It is certainly a leap forward from the days (as late as 1996) when wine farmers still paid their workers partly in wine. As well as taking a guided tour of the winery and personalized tasting in Fairhills' vaulted tasting rooms, the Du Toitskloof Wines' mountain bike route offers three scenic routes – 9 kms, one of 13.5 kms and one of 25 kms – that meander through Du Toitskloof's member farms and offer breathtaking scenery of the mountains and the vineyards. Routes vary from family trails to more challenging mountain foothills.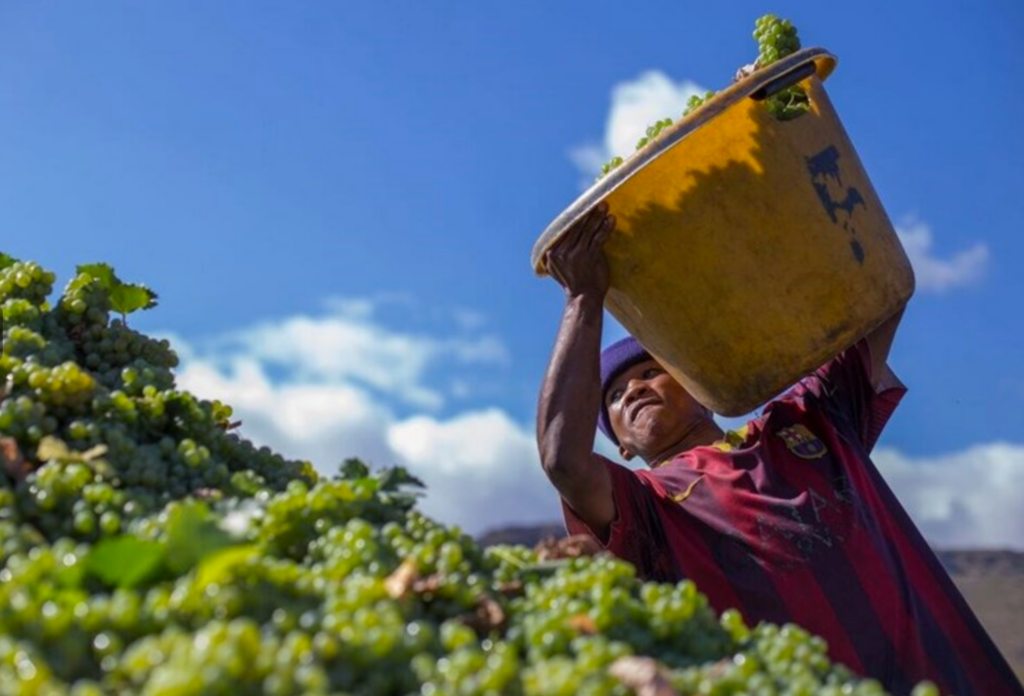 The route is open weekdays 8:00 – 17:00 and until 15:30 on Saturdays. A 15-minute drive away at in Rawsonville is the Fairhills Craft Cooperative. Here a variety of edibles, crafts, toys, soaps, clothes and arts all handmade by Kleinbegin's after school project, local families and by local artists. The profits from the craft cooperative are used to help the local community.
There can be few more pristine spots in South Africa's rugged Cederberg Mountains than the village of Wupperthal. Despite attempts to cultivate rooibos in other parts of the world, the Cederberg region is the only place in the world where rooibos grows successfully. Rooibos (the fine, needle-like leaves of the wild Aspalathus linearis plant make a tasty, aromatic tea) has been grown in Wupperthal for almost 200 years.
This tiny, isolated village was founded in 1830 by two German missionaries and has barely changed in appearance since – from its thatch-roofed church and whitewashed cottages to the nation's oldest handmade 'velskoene' shoe factory and its neat vegetable gardens strung out along a bucolic river. To this day most of the families in Wupperthal depend on small-scale farming, and their most important crop remains rooibos. If you plan on visiting, brace yourself for an epic journey.
Wupperthal lies nestled in a remote valley in what feels like the back of beyond, a steep and bumpy 45-minute drive from the nearest town of Clanwilliam, through the Pakhious Pass, much of it over gravel road and dirt track mountain passes. If you visit in spring (August-September) you might be lucky enough to witness the fynbos transform as wild flowers burst into bloom following the winter rains. The drive is worth it.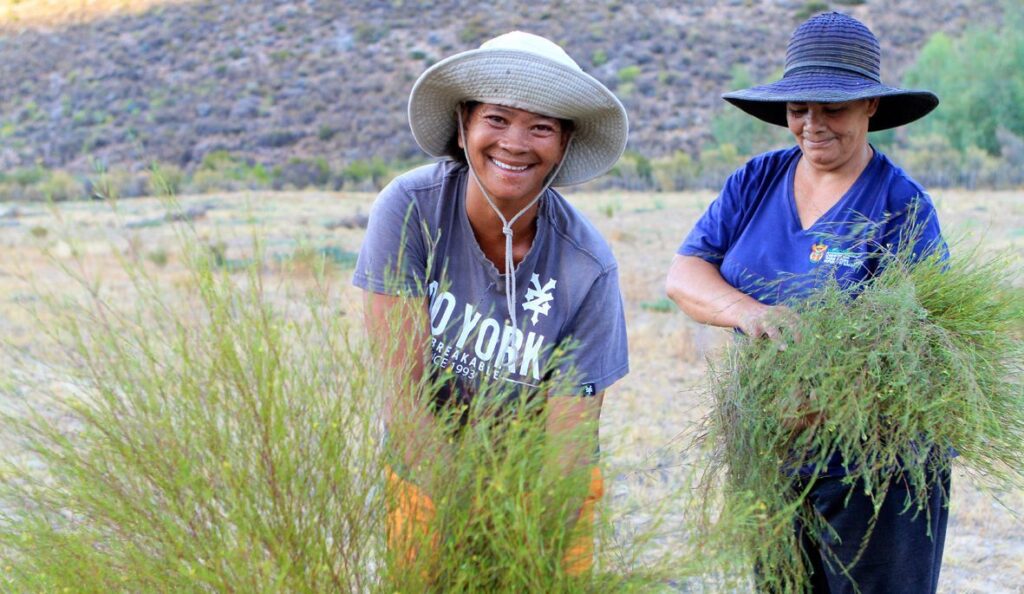 Once you arrive at the Wupperthal Original Rooibos Co-operative you can visit the shop and tea court to experience first hand how rooibos is cultivated and processed. It is an excruciatingly time-consuming business: as 100% organic crops even the damaging pests here are controlled by hand rather than by chemicals. After harvesting, the rooibos cuttings are bound into bundles and transported to the processing facility, where they are fed into machines and cut to a standard length. The rooibos is then crushed between rollers to activate the chemical process of fermentation.
Formed in 2009, a turning point for the co-operative came when it attained fair trade certification early in 2010. After 200 years of arduous, isolated and poorly paid hand-picking the fair fade label today helps these farmers develop their crops to achieve the highest quality so they can market their rooibos for the highest possible prices. Nowadays they are finding it hard to keep up with demand. The Cooperative is open to visitors Monday – Thursday: 8:00 – 17:00 and on Friday: 8:00 – 13:00
The best of the rest in Fair Trade travel
SOUTH AFRICA – The Bosmans, an eighth-generation farming family, have tilled the land on their Lelienfontein Estate for over 200 years. Collectively its workers own 30% of the business. Tastings and tours are welcomed by appointment. Sampling the full range costs R50 per person, and the fee is refundable upon purchase of wine. bosmanwines.com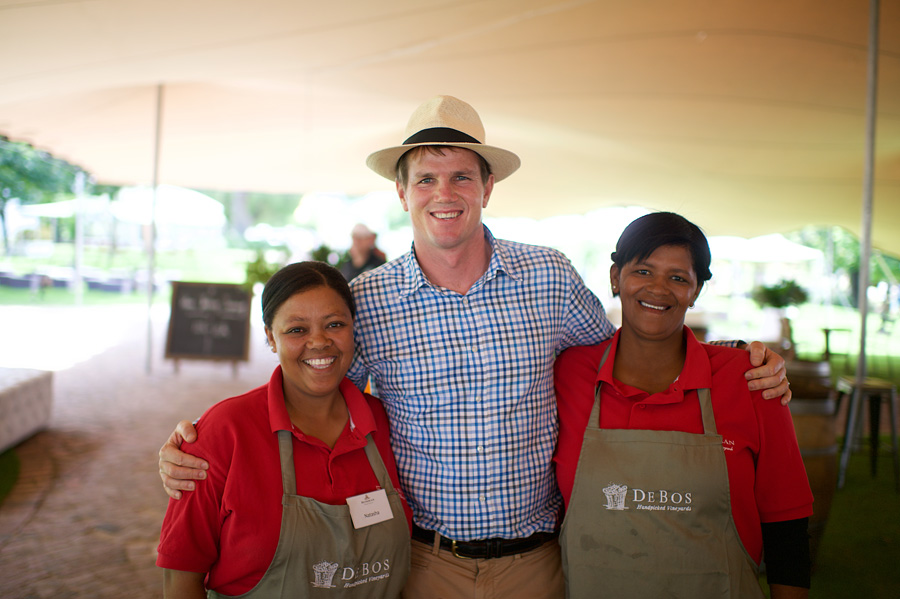 Overlooking the Cape's Walker Bay, near Hermanus, Grootbos reserve was one of the first properties to be certified by Fair Trade Tourism and is renowned for its environmental conservation and social development projects run through its non-profit arm, the Grootbos Foundation.
Since 2003, the Foundation has been active in conservation and community projects, reaching over 10,000 members of the local community, including a unique skills development project known as Green Futures, an annual training project for unemployed youth, and for conserving over 16,000 hectares through the Walker Bay Fynbos Conservancy. Visitors can contribute by planting their own Milkwood tree. grootbos.com
CUBA – Visit the citrus farmers of Ciego de Avila and stay at one of the cooperatives that supply fair trade juice. Similar fair trade Meet the People Tours holidays operate to India, Peru, Ghana, Chile, Kenya, Thailand, Vietnam, Sri Lanka, Bangladesh and the Philippines.
meetthepeople.skedaddle.co.uk
NICARAGUA – On an organic coffee farm more than 1,200m up in the mountains of Nicaragua, this cool, green 26-bed eco lodge sits on a nature reserve. Local farmers run the coffee operation, and the travel side is run by volunteers committed to helping the local community earn an alternative income to coffee. Nearby are waterfalls and jungle treks, plus a butterfly farm. Ten per cent of the lodge's income is invested into rural community water projects and into local schools. www.fincaesperanzaverde.org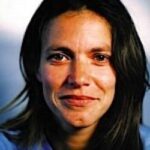 Travel writer since 1991. One-time travel editor to Executive Woman magazine. Series consultant (and author) to Cadogan Guides 'Take the Kids' guidebook series. Selection of photography appears on movie sets and on permanent exhibition in LA. Splits residency between London and Los Angeles.