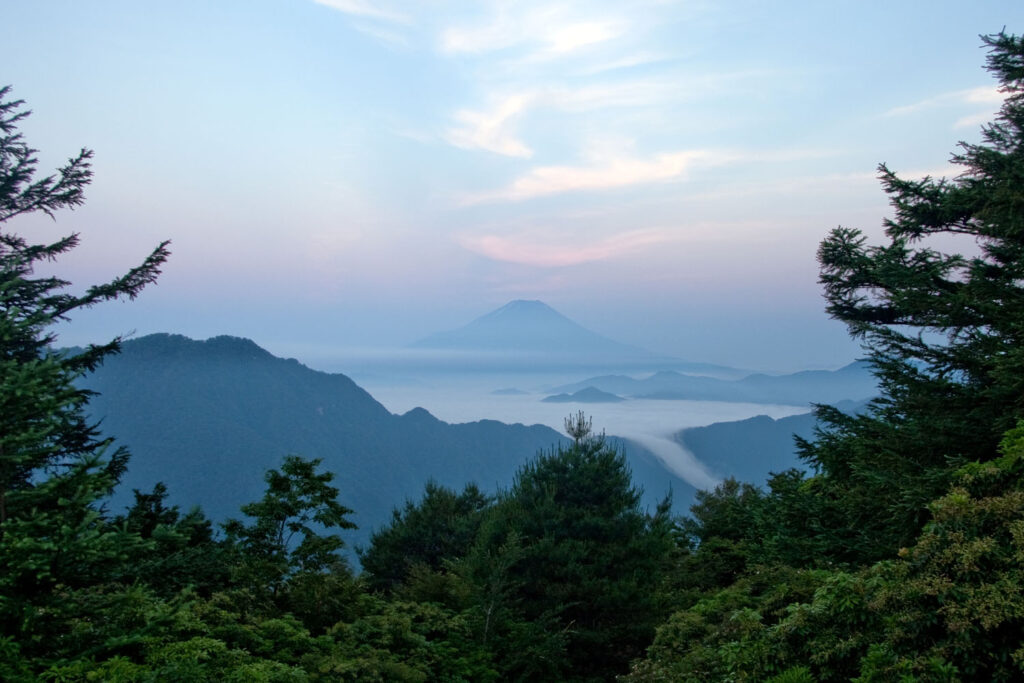 As dawn approaches atop Tonodake (Mount To), a chill wind whips over the exposed peak. Off to the west, Mount Fuji begins to emerge as the darkness that cups the peaks of the Tanzawa range fades to a fleeting purple hue before the rising sun changes the sky to a more familiar hazy orange.
The night before, tired from two days of hiking through 35-degree heat, I grudgingly agreed to be woken early to catch the sunrise. Right now, watching Fuji's symmetrical peak piercing a slow-flowing mass of creamy cloud, I'd have happily hiked a week for this.
The man who woke me, Wada-san, stands beside me sharing the view. Short and lithe, and with skin weathered from living almost half of each year in Tonodake's creaking wooden mountain hut, he's wearing an expression of contentment that wouldn't look out of place on a statue of Buddha.
"It's beautiful, isn't?" he says. "I'm glad you got to see it like this."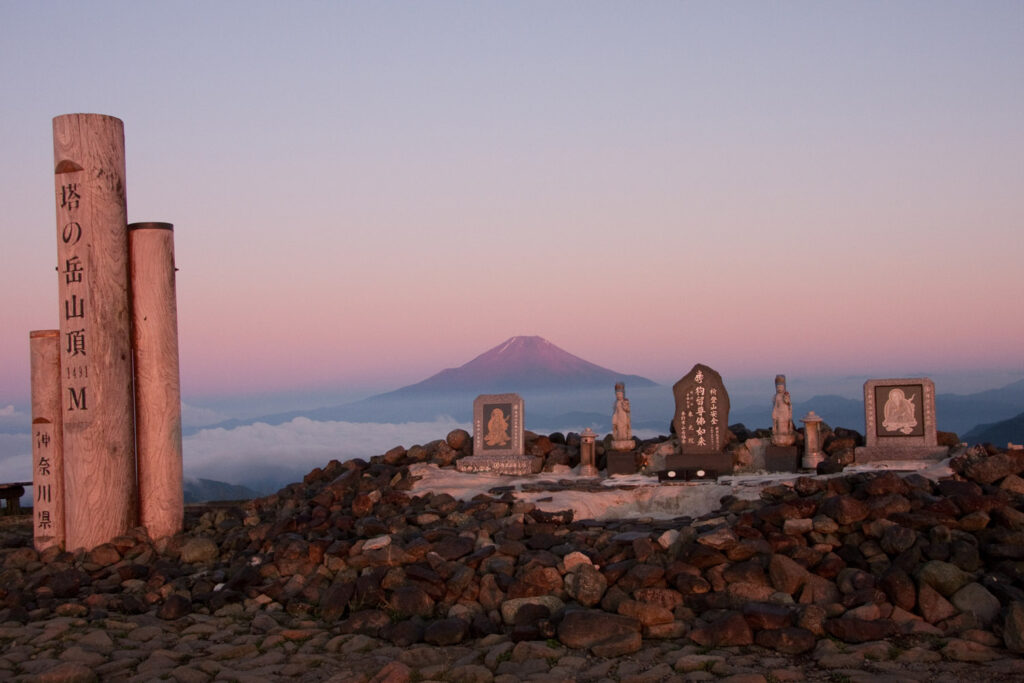 I nearly didn't. The three of us on the trip had aimed to reach the 1,490-meter Tonodake in a day and then work our way through to neighboring Mount Tanzawa and several other taller peaks over the following few days. An early cock-up soon put paid to that.
On day one, having already started out late after a train delay in Tokyo, we turned onto the wrong trail a couple of hours into the hike and later had to scramble off-trail for an hour up the side of a steep, wooded peak to get back on track.
Exhausted and with darkness descending, we gave up on reaching Tonodake that night, instead pitching our cramped tent on a small patch of shin-high dewy grass that at first provided cool relief and then offered up an infestation of leeches that clung to our flesh under bloodstained socks and t-shirts.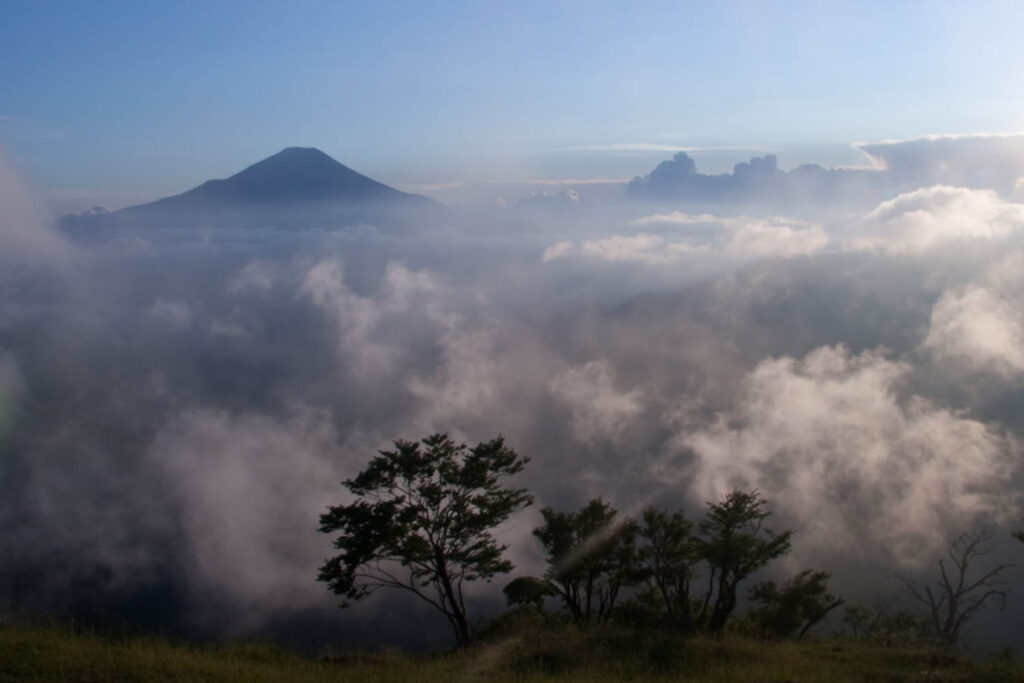 The next morning was only marginally better. Running short on water, we dropped nearly 600 meters and climbed another 800 to restock our water supplies at a small hut on the peak immediately before Tonodake, then napped through the searing midday heat and humidity before winding our way through undulating wooded trail that eventually gave way to a sharp, sunbaked climb to Tonodake.
We were drenched in sweat by the time we reach the mountain hut, where Wada-san greeted us with a smile. "Hot day, eh!" He was the first person we'd seen for hours; only about the third since the trailhead the day before.
For 4,000 yen per person, we spend the night at the hut, talking to Wada-san about the mountains over dinner; about the wild deer that will sometimes feed from his hand; about the natural springs we can drink from on the rest of the hike; about how Fuji-san changes her colors throughout the year.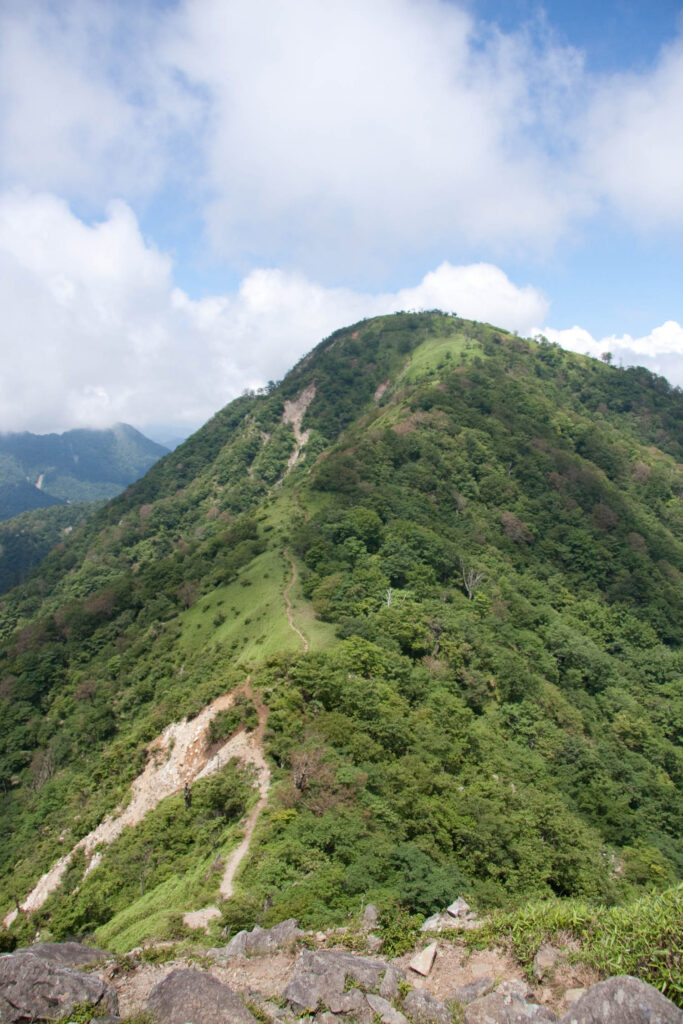 When we tell him about the leeches, he politely fights to hold back a laugh. The laugh wins.
"You need rubber boots and tobacco," he says, reining in the chuckles and showing us the crushed-up cigarettes he has taped around the top of his black boots. "Leeches won't go anywhere near tobacco."
As we leave Tonodake the next morning, Wada-san snaps a photo of the three of us at the peak.
A few weeks later several copies arrive in the post with a letter handwritten on washi paper. With it is a photo of an early-morning Fuji dated the day after we had left.
"It looked even better the next morning. I hope you can come and see it like this one day," Wada-san writes in the letter. I hope so too.