Our name is the British Guild of Travel Writers but, as you may already be aware after visiting this website, the organisation's 250 members have a broad range of skills and specialisms. A handful of our members are skilled in podcasting; here's a look at podcasts by Guild members.
Listening to podcasts can prove an effective way of learning about destinations and travel-related topics. The medium provides experts and people with local knowledge a platform to speak and share their insights and experience.
Travel podcasts as information and entertainment
Some podcasts are, of course, more about entertainment than information. Listening to them can be an easy way of unwinding after a stressful day.
You may prefer to close your eyes during your lunch break, play a podcast and transport your mind to a distance destination by listening to the work of one or more of our members.
Podcasts by Guild members
In recent years podcasting's popularity has grown markedly. Downloading or streaming episodes and listening to them while travelling can make a for way of blocking out external stimuli and making productive use of your time.
If you haven't already listened to podcasts produced by members of the British Guild of Travel Writers, here's an introduction to some that you may enjoy.
David Gordon of Travelbites Audio Postcards
David has produced 107 travel podcasts in his Travelbites Audio Postcards series.
Travelbites is a mix of interviews and on location reports from around the world. The episodes have also been broadcast on 20 radio stations in the UK and Ireland as well as specialist travel shows in Australia and the USA.
Amy Guttman of Perspectives in Motion
Amy has been working on a sponsored podcast and video series. Recently launched, Perspectives in Motion features conversations with architects, urban planners, city officials and developers. The episodes explore the role of urban environments in our lives, including public health.
Season One takes listeners from Boston to Rotterdam, where Amy speaks with the architect who helped transform tourism in the city with the iconic Martkhal, an indoor market hall within an arching residential and retail building.
In the episode from Hong Kong, listeners find out how one developer successfully created a second business district with hospitality playing a crucial part. The most recent episode stays close to home, in the UK, with optimistic insights about the future of cities in a post-Covid world.
Interested in listening? You can find episode on YouTube and Apple Podcasts, where Amy would be grateful for a short review.
Aaron Miller of Armchair Explorer
On Armchair Explorer Aaron Miller talks with adventurers to tell their stories. Guests include Olympic gold-medal skiers, leading conservationists, Grammy-nominated musicians and award-winning writers.
Episodes are cut in a documentary style. They're set to music to create an immersive storytelling experience without long-winded interviews.
Susan L. Schwarz of Lush Life Podcast
Susan is the host of Lush Life Podcast, the interview show that captures the stories behind popular drinks. Each featured cocktail tells the tale of a destination and brings the beverage to life.
Presented a TravMedia Sit-Up Award for Rising Star of the Year in 2019, Susan was also a finalist of that year's Tales of the Cocktail Spirited Award and Traverse Creator Awards.
One to sit and listen to with a drink, perhaps?
Victoria Trott of Trott Around Travel
Wales-based Victoria's podcast series, Trott Around Travel, explores life after the lockdown in travel and tourism in Europe.
Antonia Windsor and Jon Holmes of Jon and Antonia take on the World
Award-winning broadcasters and travel writers Antonia Windsor and Jon Holmes take to the travelogue in a brand news series of podcasts, Jon and Antonia take on the World.
Their first stop is the Caribbean island of Saint Lucia where, in five episodes, they take on activities including zip-lining through the tree canopy to bathing in hot springs. They also experience rum tasting, chocolate making, driving inside a volcano and encountering giant guinea pigs in the jungle yet still fit in time on the beach.
"Glossy travel brochures are so yesterday. Glossy travel podcasts are the future, so close your eyes and let us inspire you," says Antonia.

Check out the work by our members and perhaps you'll agree with that sentiment.
Hopefully you'll listening to these podcasts by Guild members.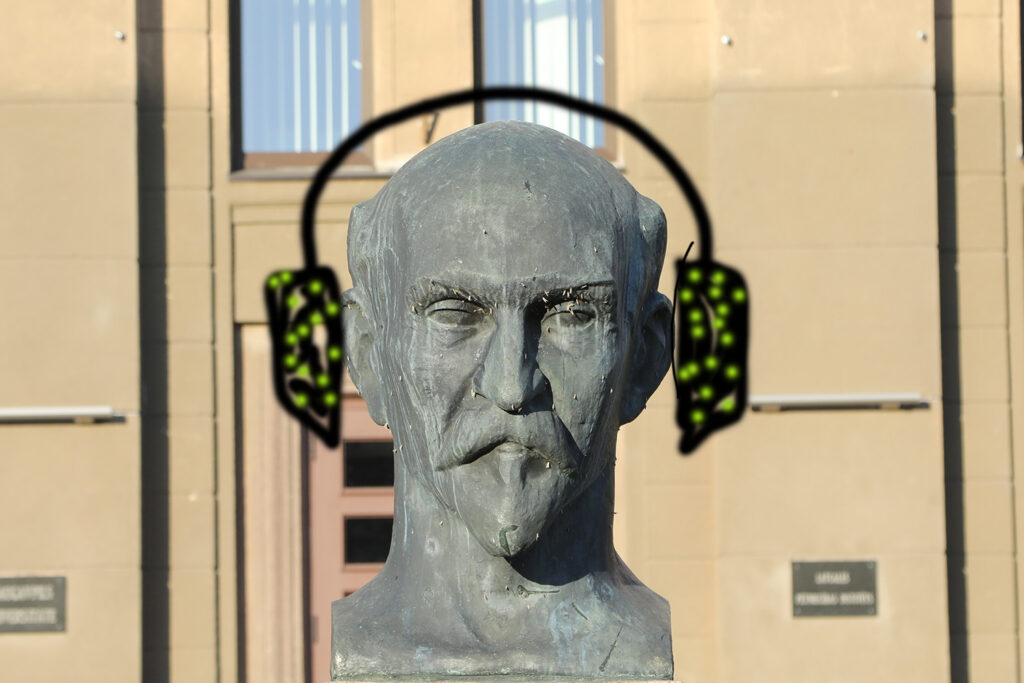 Don't forget, you can also find travel blogs created by Guild members. We also have travel editors, photographers and presenters within our ranks.
Award-winning features writer for consumer magazines. trade publications, national newspapers and online travel sites. Stuart's blog, Go Eat Do, focuses on travel and food. He is the director of a photography company (whyeyephotography.com).
Stuart is based in northeast England, so ideally placed if you're seeking a travel writer from Newcastle, County Durham or Northumberland. He covers elsewhere in northern England or southern Scotland.
Additionally, Stuart specialises in Canada, the Netherlands and Germany. He speaks fluent German. He lived in India for five years so has in-depth experience of South India.
Contact Stuart for features relating to travel photography, beer and brewing, city breaks, driving holidays and perspectives on spa tourism.