Successful family holidays don't just happen, especially three-generational ones. Without careful pre-planning, the holiday could turn out to be memorable for all the wrong reasons.
Crucially, will there be something that everyone likes to do? What kind of accommodation will be the most suitable? Seaside or mountains? At home or abroad? Regardless of cost, going way together won't work unless these basics are catered for.
Afloat
With a son, two daughters and four grandchildren we find that narrowboat holidays on the English and Welsh canals work for all generations
My husband and I first took our children as teenagers. Now with their children too, who joined in at much younger ages, it has become a required annual event.
Narrowboats have immediate child appeal. Only 7ft wide but 70ft long, they are ingeniously laid out, with the biggest catering for up to 12 people. Activities range from necessities like steering and operating locks to more leisurely pursuits – strolling along the towpath, feeding ducks or simply chugging along. Top speed is a relaxing 4 mph, ideal for simply soaking up sun and scenery, though I have to admit that canalling is less idyllic in rain.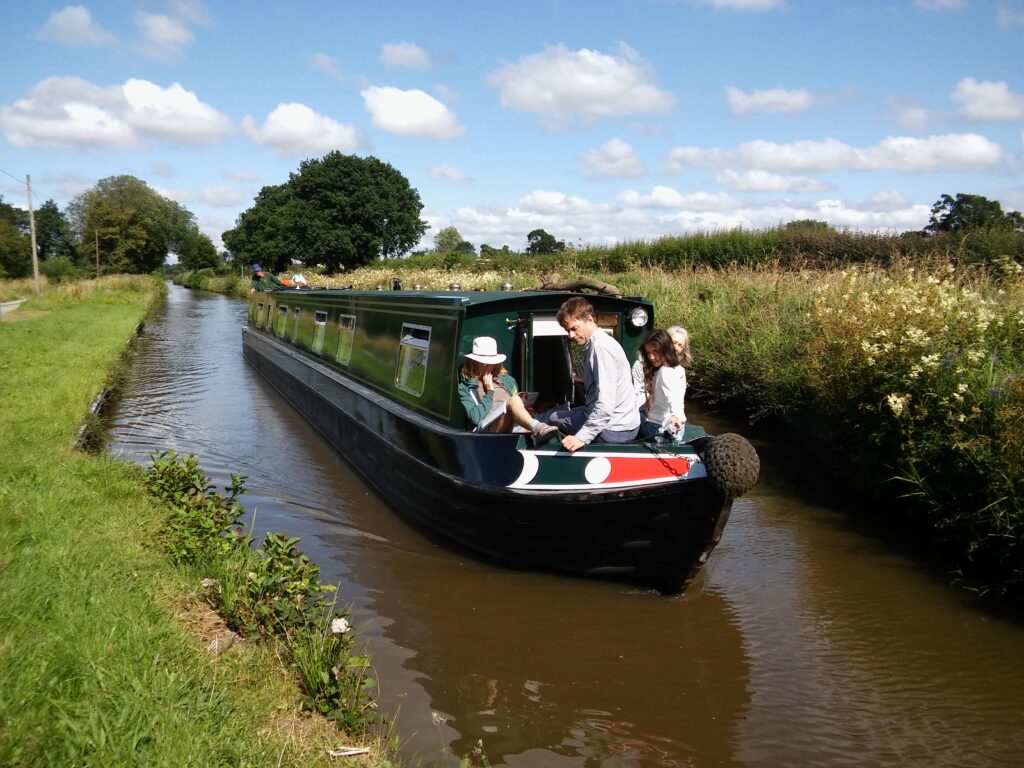 Playing games inside is always popular too so it pays to pack a choice of favourite ones. Nor is catering a chore, thanks to canalside villages to shop in and an ever-changing view from the galley window. Watch out too for playgrounds and of course waterside pubs.
We still vividly remember our first voyage with grandchildren. Having hired a boat at Napton-on-the Hill we soon found ourselves navigating through the narrow 2042-yard Braunston Tunnel. The younger ones excitedly flashed torches and squealed when drips fell on their heads. We all clapped when Grandpa steered us right through to the pin-point of light at the far end without a bump. It was a jolly start to the week.
An exciting highlight which the family all enjoyed was taking our boat onto the historic Anderton Lift on the Trent and Mersey Canal. It lowered us 50 feet to the River Weaver. But most impressive of all was when we crossed the 120-foot high Pontcysyllte Aqueduct near Crick whose 18 stone arches carry the Llangollen Canal over the River Dee. Steering across it is not for the fainthearted!
For children locks provide a vivid science lesson, as they can help wind the paddles on the massive wooden gates to adjust the water levels to let the boat pass through. But choose your route with care as those with lots of locks, sometimes in flights of up to 20, will be a tiring challenge if some of the crew are too young or old to operate them.
Camping the easy way
On dry land, camping appeals to all ages too. No need to worry about having to erect your tent as sites throughout Europe offer comfortable accommodation either in pre-erected ones or spacious mobile homes with mini-kitchens and bathrooms.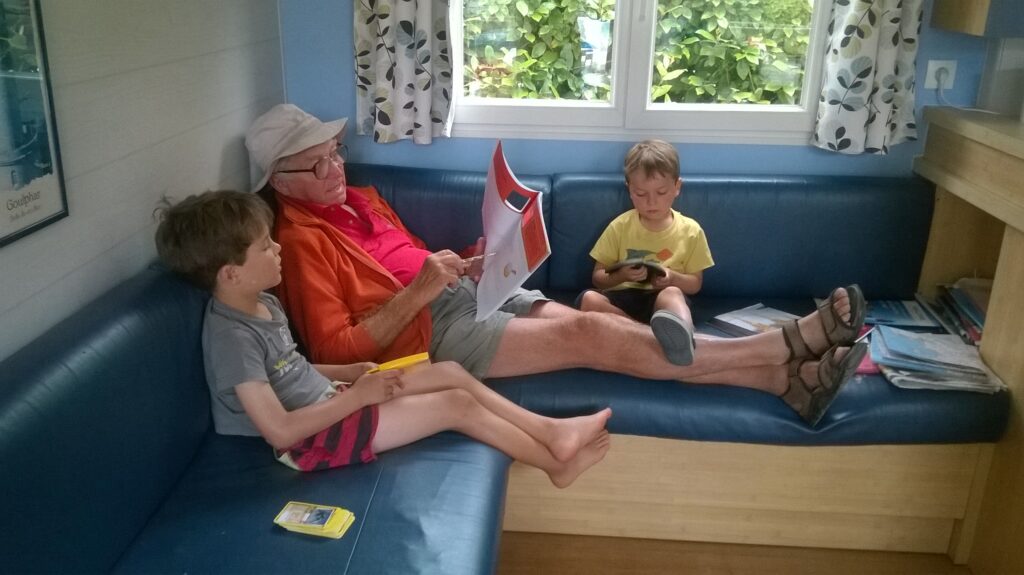 In addition sites have various communal facilities, mini-markets and restaurants.
Staying at Camping Yelloh Le Plage in Brittany our 'lodge' had a sitting/dining/kitchen and, importantly, three separate bedrooms so bedtimes could vary. Also the site was a comparatively short drive from the Channel and had direct access to a sandy beach. Its attractions included indoor and outdoor pools, daily children's clubs, crazy golf, a tennis court and table tennis. Daily excursions were on offer too. So definitely something for everyone.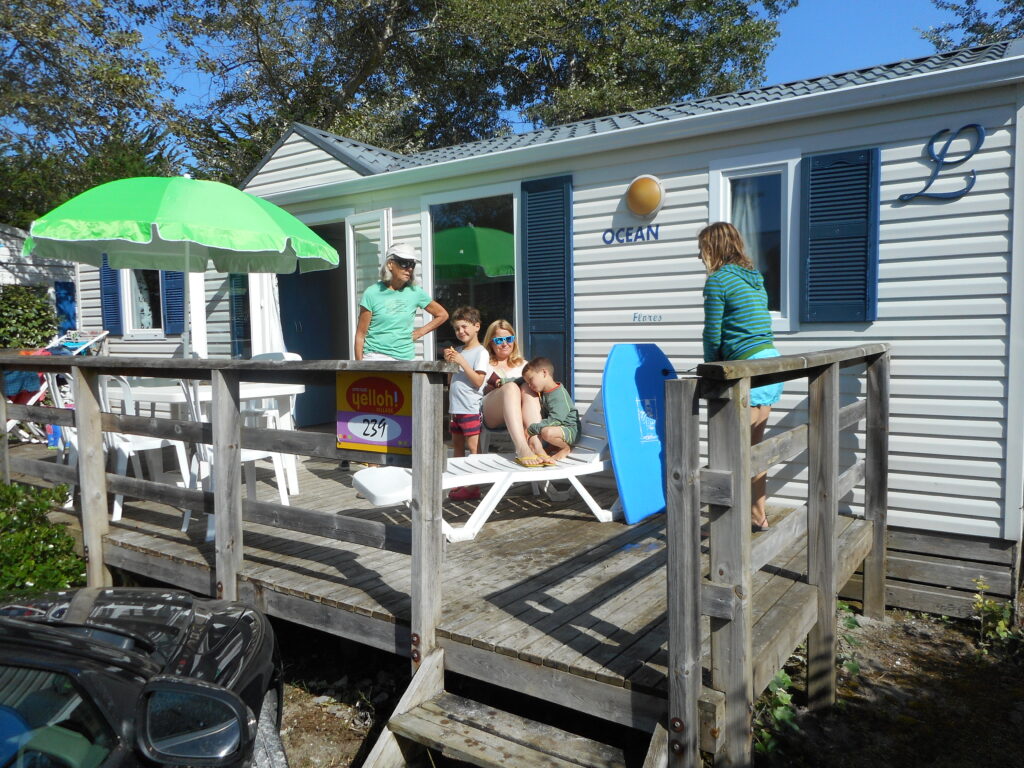 We played beach football, hired bikes to explore the coastal path and visited local markets and boutiques, tempting distractions for me while my older daughter and her husband sought out La Torche beach nearby, famous for its surfing. On the white sands of neighbouring Pors-Carn; Grandpa supervised building sandcastles and dams while I worked on my tan.
Skiing
My ambition to remain fit enough to ski until at least one grandchild was old enough to join me was fulfilled a few seasons ago. For this significant holiday we decided on Avoriaz in the Alps.
Being high it has a long season lasting into the Easter school holidays when prices tend to be lower. The weather is warme too, so better for younger children.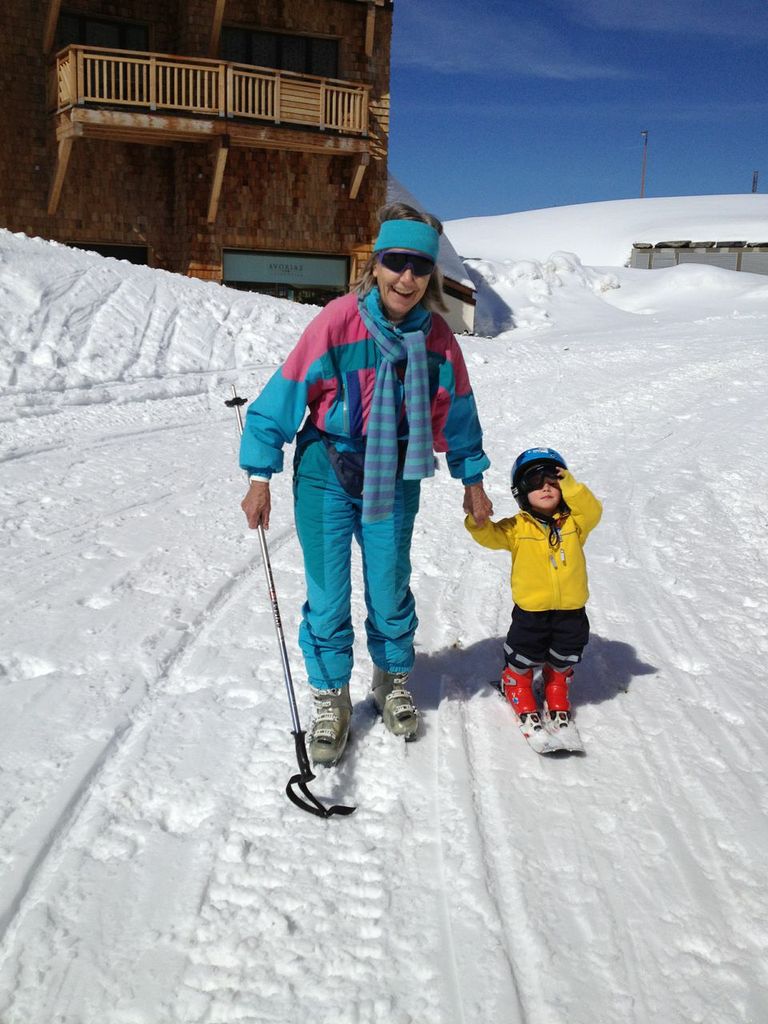 We settled on an apartment – more flexible than a catered chalet or hotel for feeding the children and Granny who might well want to breakfast late (I did!).
The Amara complex there has a wide selection and facilities include a pool, an apres ski attraction which my daughter knew her 4 and 6-year olds would enjoy and, more in my line, a spa.
Purpose-built in the 1960s, the resort is traffic-free so you get around on foot or by horse-drawn sleigh. I loved being able to watch the children excitedly catch the ski school sleigh each morning to go to their lessons.
There was a piste to suit every ability – plenty of red and blue runs where I was happy to potter alone while my daughter and her husband went off in search of challenging 'blacks' and moguls. Best of all one of the two ski schools was particularly geared to small English-speakers and combined skiing with fun activities.
Splashing out
We were lucky enough to be treated by our children to a special family holiday to celebrate our Golden Wedding. We all agreed on the Caribbean as it offered the shortest direct flights to sunshine and warm sea for mid-winter half-term. Turtle Beach, an all-inclusive on Barbados was recommended by a travel agent specialising in family holidays. For a big project like this, it pays to get expert advice.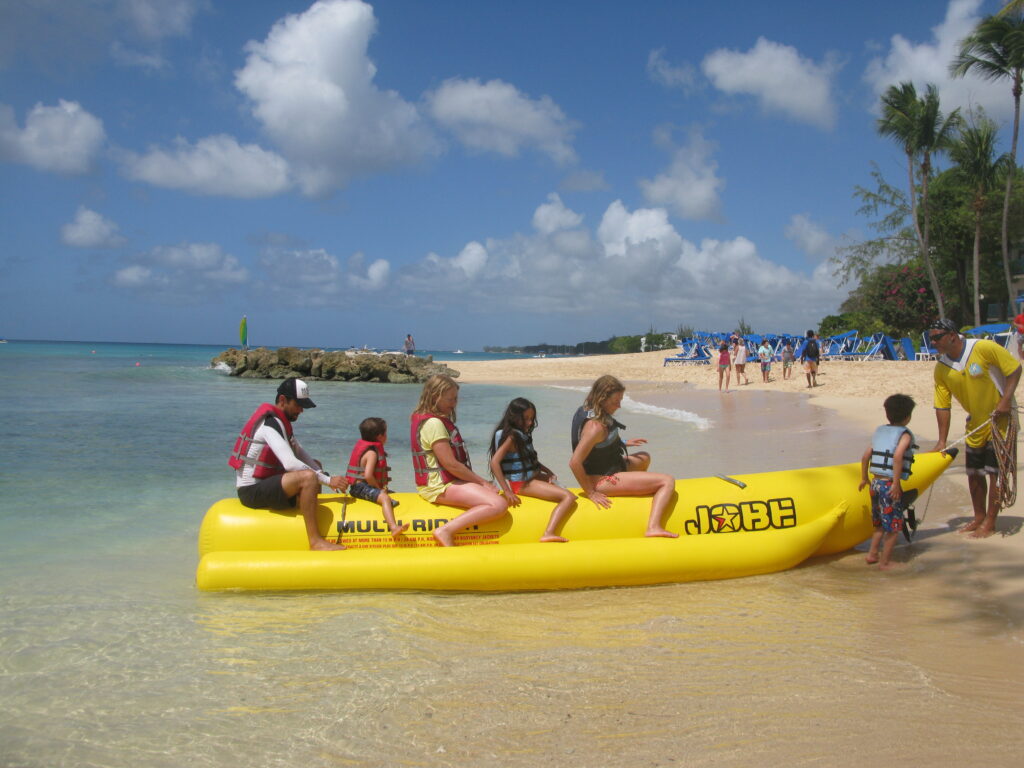 Spacious double rooms by the beach spread around lush gardens and two pools awaited us. In various combinations we swam, jumped over waves which made the sea too rough for swimming, built dams or simply lazed – mainly my daughters and I – on the beach. There were fiercely contested games of table-tennis and table-football and while the adults played tennis in the cool of the evening the children watched films.
The food was so varied and plentiful – three meals a day with snacks, drinks and ice-creams on tap in between – that we all ate far too much. It was a lovely holiday with not so much as a moan or tear all week until – sadly – it was time to leave.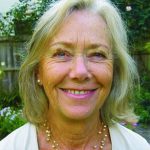 Long and wide-ranging experience in travel journalism for newspapers and magazines with particular emphasis on France, Germany and the UK. Now specialising in 3-generation family holidays. Married to Guild associate member John Harrison.