ISSUED BY THE BRITISH GUILD OF TRAVEL WRITERS
Issue No.52; April 2016
CHAIRMAN'S MESSAGE
This first quarter of 2016 has been a busy time for the British Guild of Travel Writers, with an increasingly active programme of events, that can be divided into three types:
Members Only – Monthly gatherings to improve our knowledge with speakers, expert panels & debates… or purely social!
Masterclasses – Experts from within the Guild and outside, teach travel media & social media skills (e.g. How to become a Facebook master). Open to all. Small fee.
Workshops – Guild members teach small groups particular skills (e.g. photography, video, travel writing) Open to all. Small fee.
Between now and the next issue of Members News, Guild members will have debated the pros & cons of Brexit for Travel & Tourism, learned from experts on 'The Perfect Pitch', and been shown how to turn travel experiences into a travel novel. They will have taught radio skills, travel photography, and How to Monetise your Blog in June (see the BGTW shop for details). They will have given presentations or spoken at this year's Traverse Blogger Conference, Social Travel Britain  and BritMums Live Conference on blogging and social media.
To be honest, with 260+ highly active travel writers, broadcasters and bloggers, it is hard to keep tabs on what our members are up to. This edition of Members News is just a subset, a snapshot, a chance for our members to draw your attention to their latest work, trips and projects.
If you want to see the pace of our members' work, then please follow us on our social media channels where new articles, blog posts, photographs, and videos are posted daily – particularly on Facebook  and Twitter.
Alastair McKenzie
Chairman,The British Guild of Travel Writers

TRAVEL NEWS UPDATES FROM GUILD MEMBERS
TRAVEL WRITER GOING TO ALBANIA, DUBAI & OMAN
Rough Guides web editor Lottie Gross is going to Albania in April/May to update a guidebook and is available for freelance commissions from the destination. She is also travelling to Dubai and Oman later this year to write for RoughGuides.com – she is looking for support from hotels and tourism boards. She is also working on a side-project for writers: more information here – ohmyword.xyz.
Contact Lottie at lottie.gross@uk.roughguides.com
BUDDHA AND THE POLAR BEARS
Having sailed in a 40 metre superyacht designed by Lord Foster travelling from Malaysia's Langakawi to Thailand, stopping at islands made famous in movies the likes of 007's: The Man With the Golden Gun and Leonard di Caprio's The Beach, the Howorths are full of gobsmacking copy and jaw dropping images.  Add a sprinkling of some of Phuket's most delicious beach resorts and you have a destination report to grace the pages of lifestyle periodicals.  Flavour it with; temples, flower markets, street food and the tuks tuks in Bangkok and Thailand can really stand off the page.  Why stop there? This coming August the dynamic duo is planning to sail from Greenland across the top of Canada inside the NW Passage.  We think its time to commission and adventure up close and personal with polar bears. If you think so to…
Contact thehoworths@thehoworths.com or telephone 01725 510347
FROM SOUTH INDIA TO SOUTH LONDON, VIA THE CARIBBEAN
Yolanda Zappaterra has had a busy start to the year, with short-haul trips to Pays de Loire, Tenerife and Dusseldorf, and long-haul adventures in Goa, Kerala and Mumbai, followed by St Kitts and Nevis. All magical. Hopefully forthcoming trips to Estonia, southern Sardinia, Andalusia and south Wales will all be as memorable and magical.
Contact Yolanda at yz@liketv.com; +44 (0)7710 275192; http://yolandazappaterra.wordpress.com/
LYNX AND HOTELS, HOTELS, HOTELS – ALL YEAR LONG
Peter Lynch is just back from checking out a wild lynx re-introduction project in Germany's Harz Mountains, which has been running for 15 years and is a useful insight as the UK prepares for its first lynx release later this year (probably!) The nearby stunningly well preserved medieval cities of Goslar and Quedlinburg made me wonder why we could never preserve or restore on this scale?
Lynx watching was a great respite from a massive hotel review project across England for the US travel trade
Contact Peter for rail, wildlife or hotel pieces at peter.lynch37@ntlworld.com; 0118 9616402; www.peter-lynch.co.uk; Twitter: @Big_Wild_World
HEADING BACK DOWN UNDER
Helen Ochyra will be heading back to Australia this summer (June/July) for Rough Guides, the Times and Sunday Times Travel magazine. She will be visiting WA, the Great Barrier Reef, Sydney and Melbourne and is interested in fresh/interesting story ideas and angles.
Contact Helen at helen@helenochyra.com; 07967 774849; www.helenochyra.com; Twitter: @helenochyra
BRRRR…REAKFAST DATE FOR ROLY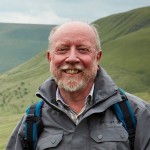 An early start for Roly Smith when he was a guest in presenter Bill Turnbull's final week on bbc1's live breakfast show, (which attracts 1.5 million viewers) at the end of February. He was interviewed by Bill on the famous red sofa, which had been transported from its usual Salford studio to a freezing Edale (temperature minus 4 deg) for the occasion. "When we went on air at 6.50am, there was still frost on the sofa," explains Roly. He is currently fully engaged on press, radio and magazine publicity for his two new books: This Land with Joe Cornish (Frances Lincoln) and Wild America with David Muench (Rucksack Readers).
Contact: Roly on 01629 812034 or at roly.smith@btconnect.com
EXPLORING OFFBEAT EUROPE
Nicky Gardner will be discovering why Swiss winemakers ended up making wine on the shores of the Black Sea when she spends a week in Odessa next month. Her journey through historic Novarossiya is one of a series of trips through outer provinces of the former Tsarist Empire. Nicky ventures to tamer destinations too; this summer she'll spend a week or two in the Outer Hebrides. Enquiries and commissions always welcome.
Nicky works with the Berlin-based hidden europe editorial bureau.
Contact Nicky on 0049 30 755 16128 (office hours); E-mail and other contact details on www.hiddeneurope.co.uk
OMAN, ROMANIA, MARRAKECH, JERUSALEM AND A  HUNT FOR A "WANDERING STAR"
Petra Shepherd has recently returned from Oman where she trekked in the Musandam Peninsula, a warm up to hiking in the Carpathian Mountains in Romania in August.  Prior to this, she's also volunteering in Greece along with visiting Crete, Marrakech and Essaouira.   Later in the year sees her in Jerusalem and attending the Blue Food Festival in Tobago.  Closer to home, she's checked out the latest attractions in Stratford upon Avon and will be attending The Appleby Horse Fair in Cumbria.  Commissions welcome.  Petra attended the BGTW Facebook masterclass and would welcome new friends on facebook and twitter followers @petra_shepherd. Finally, she is sourcing celebrity interviewees for "Wandering Star" a feature on TravelSuper!, the new tablet magazine from Travel Supermarket.
Contact Petra at Shepherdpetra@hotmail.com; 020 87729195; 07947 314745; Twitter: @petra_shepherd
LUCY MCGUIRE ON FOOD-RELATED TRAVEL, SOUTHERN AFRICA & THE CARIBBEAN
Lucy McGuire is a London-based freelancer who has written for publications including Rough Guides, Escapism, Foodism, and various blogs and in-flight magazines. She has a particular interest in the Caribbean & New York, however, covers a variety of UK and overseas destinations, especially where there's a spa/honeymoon/food focus. She is currently interested in hearing about Caribbean and Southern Africa/safari destinations. She blogs at OhSoLondon.com and OhSoHitched.com
Contact Lucy at Lucy_McGuire@hotmail.co.uk
FUTURE ISLANDS, MICHELIN STARS & SIGNS OF THE TIMES
This spring Robin McKelvie is off swirling around his native Scotland, with an inaugural cruise out to St Kilda, whisky drinking on Islay (all eight distilleries), a family friendly Michelin star restaurant island adventure with his girls and a sojourn at Scotland's best glamping escape. Then it's back to Slovenia, Croatia and Montenegro hiking, fine dining and hotel reviewing. Almost 200 commissioned pieces for 2016 including Times, Scotsman and BBC Radio. Open to press trips from March 2017.
Contact Robin on robinmckelvie@hotmail.com
ST HELENA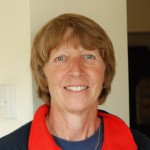 With the historic opening of an airport on St Helena imminent, this tiny British outpost is once more being catapulted into the headlines. Tricia Hayne – author of the Bradt Guide to St Helena, Ascension and Tristan da Cunha – has explored every inch of the island (at least, it feels like that)
Contact: get in touch to find out more: trjhayne@gmail.com
GUAM, PALAU AND YAP
Judith Baker will be travelling to the Micronesian islands of Guam, Palau and Yap in April, exploring unusual cultures, wrecks of Japanese WWII battleships and incredible sea life
Contact Judith at judith.baker@blueyonder.co.uk; 07939220972
WINE, WALES AND WANDERINGS
Carol Wright continues to look for good wine/travel ideas, tours and places  anywhere around the globe for her pages in Sommelier India magazine. She will be travelling to India in April covering Delhi and rural Rajasthan; staying at smaller out of the way hotels including former maharajahs' hunting lodges and country homes. In May she will be visiting Northern Portugal and in June Pembrokeshire and the Brecons.
Contact Carol at carolawt@gmail.com; 01608 677246.
RAINFOREST, REEF AND OUTBACK
Penny Watson has been doing the unthinkable – exploring her own country. In the past six months she has discovered Perth's cultural heartbeat, visited Uluru, climbed King's Canyon (it's like a boutique Grand Canyon), snorkelled on the Great Barrier Reef and meditated in the spectacular Daintree Rainforest.
Contact at email@pennywatson.com.au
WALKING DRAKENSBERG, SOUTH AFRICA AND THE VIA EGNATIA, SOUTHERN BALKANS
In early April Laurence Mitchell will travel to South Africa to explore the northern and central Drakensberg range on foot, taking in superb mountain scenery, diverse wildlife and the rock art of the San people.
In late May and early June he will be walking along part of the historic Rome to Istanbul route, the Via Egnatia, between the Albanian coast and Lake Ohrid in Macedonia.
Contact Laurence at lemit@btinternet.com
HOT STORIES FROM PAPHOS, FRANCE'S CHARENTE AND CAPE TOWN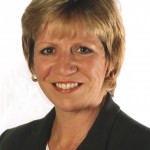 Paphos-based travel writer Carole French has some exciting stories for you from Cyprus. She is an official volunteer for Pafos 2017 European Capital of Culture, and is busy helping as the city prepares. Carole is also back from assignment in Cape Town, the Charente region of France and Greece's Peloponnese. She's available for commissions and would love to hear from you.
Contact Carole at info@carolefrench.com or visit www.carolefrench.com
ARGENTINA TO INDIA, AUSTRALIA TO COSTA RICA
Travel writer, journalist and Rough Guides author Shafik Meghji is just back from research trips to Argentina and India. Over the coming months he will visit Australia (Northern Territory), Ibiza, Costa Rica and Bali & Lombok.
Contact for print or digital copy: shafikmeghji@gmail.com. For examples of recent articles, visit www.shafikmeghji.com
WILLIAM, KATE AND THE MAYA
The Duke and Duchess are off to Bhutan but Solange beat them to it, fabulous pictures, loads of angles and she still remembers shaking hands with the king… A world away, just clocked 5000 km through Mexico/Guatemala, iconic temples, hidden gems, superb scenery, UNESCO cities. Europe? First time Rome, Burgundy coming up then off to Copenhagen.
Contact Solange Hando for words and pictures at solange.travel@btinternet.com
THREE GENERATIONS TAKING TO THE WATER IN WALES
Now specialising in travel with a Granny angle, I will be joined by four grandchildren, their parents and a dog for a narrowboat voyage on the Llangollen Canal in July,  following on from a successful three-generational trip to a camp site in Brittany last year.  For family skiing, a great area  I've just discovered is Les Sybelles in France's Maurienne Valley.  Scarcely known in the UK, it is France's third largest ski 'domaine' (after Les Arcs and The Three Valleys).
Contact Gillian Thomas at ziller@btinternet.com
HIGH SEAS INSPIRATION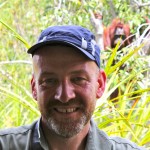 Mike Unwin was awarded 'best off the beaten track cruise feature' at the recent CLIA journalism awards for his 2015 piece on Sub-Antartic New Zealand. He is now seeking further high seas inspiration, with summer expedition cruises planned to Russia's Ring of Fire and Alaska's Kodiak Island. Recent land-based travels have also included trips for the Telegraph to a wolf lodge in Arctic Norway and the national parks of India's Madhya Pradesh – the latter in search of the Jungle Book characters that feature in Disney's forthcoming movie remake.
Contact Mike at gemwin@ntlworld.com
TURKEY – IS TOURISM DEAD OR ALIVE?
Jennie Carr is travelling to Turkey, staying in Kusadasi and Dalyan, touring between the two, to find out how the region is faring in terms of tourism.  Expect conversations with hoteliers, holiday home owners, visitors and locals as she assesses the current situation and its impact.  Just how important are British tourists and what impact do the continuing migrant arrivals have on the Turks and tourism are just two of the questions to be asked and answered.
Contact Jennie at 07843 390024; jennie.carr@silvertravel.co.uk
MALDIVES: LUXURY AT A WASTE TREATMENT PLANT
It's hot here at EcoCentral where I'm watching a team of barefoot Maldivians aerate organic waste to create suitable soil for growing vegetables. The natural landscape is inhospitable to vegetable growing but Soneva Fushi is working to become carbon neutral. More than 80% of the resort's solid waste is recycled in this country with limited municipal waste facilities. With its glass recycling plant, water treatment facility and carbon tax on guests' bills, Fushi demonstrates how tourism can have a positive impact on the environment.
Contact Emily Laurence Baker at elbwriter@googlemail.com; 07770 612244
MECHANICALLY-MINDED TRAVEL
Alastair McKenzie has launched his new niche travel blog, Mechtraveller.com focusing on technical museums, factory tours, battlefield sites, rail, maritime, & aviation sites & events. He still runs Travel-Lists.co.uk, writes social media travel news for Traveldudes.org, hosts 'live' Hangouts & 'scopes, speaks at social media conferences, and takes lots of 360° photos & video!
Contact Alastair at a@alastairmckenzie.com and/or follow @alastairmck
FIRST TIME NEPAL, PLUS BORDEAUX, AMSTERDAM, UGANDA
Meera Dattani will be visiting Nepal for the first time in April and May for three weeks, combining solo travels with an Intrepid Travel trip and will be there on the one-year anniversary of last year's earthquake, In other news, it emerged my feature in Journeys Magazine about the Aranui cargo cruise in French Polynesia was shortlisted at the Cruise Journalism Awards 2016 for Best first-time cruise feature. Future travel plans include Bordeaux, Amsterdam and Uganda.
Contact Meera at meera@meeradattani.com; travel@meeradattani.com
CELTIC ADVENTURES
A celebration of Celtic nations. Join in the latest Celtic adventures and journeys of discovery. Be part of the forthcoming publication to explore and celebrate the beauty, culture, history and heritage of Celtic nations and their diaspora around the world. Journeys of the imagination to edge of the world timeless places. Evocative articles and stories and inspirational photography and publications by Peter Green.
Contact: Peter at celtichorizonspetergreen@yahoo.com; +353 (0)87 2662920; www.celtichorizons.ie
JOURNALIST OF THE YEAR AWARD FOR STUART FORSTER
In March Stuart Forster was named Journalist of the Year at the 2016 Holland Press Awards for his body of work on the Netherlands and Dutch culture published during 2015. Stuart was also a finalist at the BACTAs – the British Annual Canada Travel Awards – an event held at Canada House, for his online feature on Lunenburg in Nova Scotia published by Rough Guides. Stuart recently visited the Slovenian cities of Maribor and Ljubljana, the European Green Capital for 2016, and also has fresh material from the Netherlands, Germany and Canada for publication.
Contact Stuart on 07947 587136; stuart.forster@gmail.com and read his blog at www.go-eat-do.com
RECENT NEW MEMBERS
Isobel Diamond
Isobel Diamond is a freelance travel writer, specialising in culture, sustainability and luxury. She contributes to a wide range of international publications, from The Guardian and The Telegraph newspapers to Conde Nast Traveller and Travel + Leisure South East Asia magazines. Alongside travel, Isobel writes about design from a global perspective, including hotels. She tweets: @theartsexplorer and her work can be viewed on her website at: www.isobeldiamond.com and on her blog: www.theartsexplorer.com
Christopher Clark – chris@cawclark.com
Christopher Clark is a British freelance writer and wanderer based in Cape Town. Since arriving in South Africa on a one-way ticket in 2008, he has traveled through and written about 13 countries across Africa for more than 30 local and international publications including CNN Travel, Rough Guides, Fodor's Travel and World Travel Guide. Christopher has twice been featured as one of South Africa's best writers by The Big Issue SA magazine. www.cawclark.com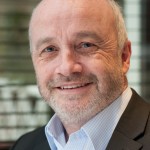 Stuart Render – SRender@divcom.co.uk
Editor of coach tourism trade magazine Coach Monthly, focusing on UK and continental European destinations and visitor attractions. Host and chair of the judging panel of the National Coach Tourism Awards, the only national awards scheme that specifically focuses on coach tourism, recognising excellence and development across the coach tourism community. Member of the Tourism Society (MTS). Previous career includes senior public relations roles with FirstGroup, Greater Manchester Police and National Express. Recommended by John Ruler.
Anita Isalska – Anita.Isalska@gmail.com
Anita worked for four years with Lonely Planet as a digital editor and web copywriter, but for the last year has been freelance. She continues to write extensively for LP, but now also works with CNN Travel, Escapism Magazine and Rough Guides. Many of her recent articles have been on France (she has a degree in French) and on China, but her latest trip has been to Wroclau in Poland.
Jennifer Howze – Jennifer@britmums.com
Cofounder of BritMums, the UK's largest parent blogging network, creating brand-blogger projects, consulting on social media strategy, and running an annual social media conference. Jennifer writes about Family travel on Jenography.net. Previously she was online lifestyle editor and Alpha Mummy blogger at The Times, and has contributed to The Wall Street Journal, Yahoo Travel, Travel + Leisure, and Frommer's Budget Travel, among others.
Serena Guen – serena@suitcasemag.com
Named the "Mark Zuckerberg of publishing" by Bloomberg, multi-national Serena founded SUITCASE remotely while in her third year at New York University. She was recently named one of 25 under 25 most influential Londoners by the Evening Standard and is often called upon for her expertise in travel by outlets such as CNBC. In 2014 she won a Woman of the Future Award for media. She laughs a lot, never sleeps and of course lives out of a suitcase.
Susanna Scott – amodernmother@gmail.com
Susanna founded the BritMums influencer network in 2008 after a career in marketing. She is often quoted as a pioneer in the Mum Blogging space, has been named a top female entrepreneur and featured in The Times, The FT, The Independent, The Guardian, The Sun, and Red magazine, amongst others. Susanna speaks frequently about blogging, social networking and the BritMums community at industry events. She also loves to travel and eat. This blog, according to Cision, ranks in the Top 10 in the UK for Family Travel.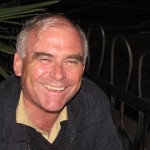 Paul Trow – ptrow76780@aol.com
Paul has spent most of his 40 years as a journalist in sport, specialising mainly in golf since 1993. He worked as an editor, sub-editor, reporter and feature writer. Increasingly,  writing about golf destinations around the world and the publications that currently commission him include Golf International, Women & Golf, Calibre, The Golf Paper and Arnold Palmer's Kingdom.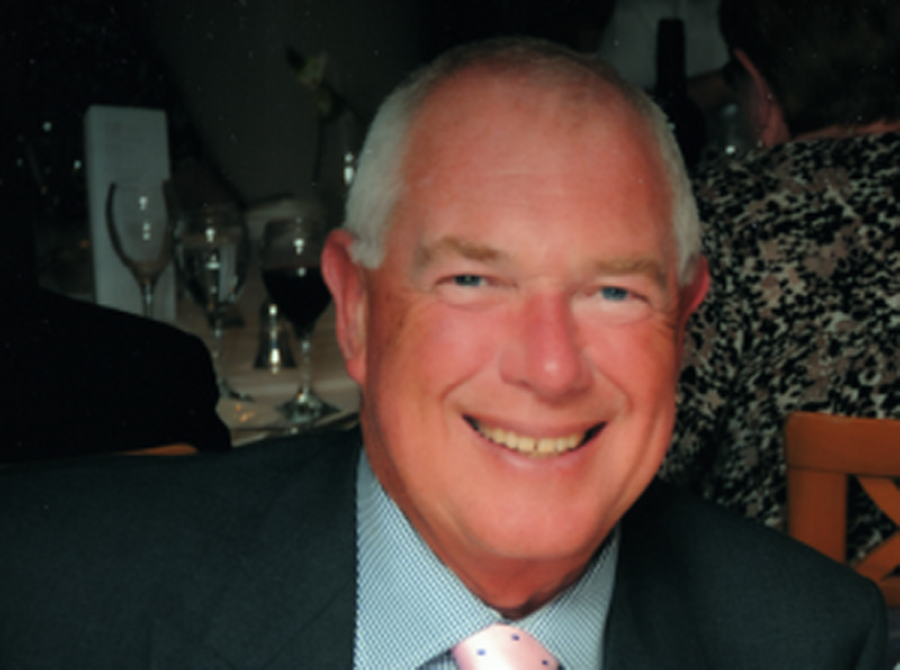 Alan Fairfax – alanfairfax@btinternet.com
Travel writer who began cruising in the mid 90's and now has a wealth of experience in all categories of ocean and river cruising. Has travelled to West and North Africa, Egypt, Jordan, Israel, Europe, Scandinavia, the Baltic, Australia, Central and North America and the Caribbean with an extensive knowledge of Bulgaria and its Black Sea coast.
_____________
MEMBERS NEWS
Members News is published quarterly by the British Guild of Travel Writers and is edited by Peter Lynch. We'd like to hear from you and find out what you think about our newsletter. Send any suggestions or comments you may wish to make to the editor on email: guildbriefing@ntlworld.com
If you want to subscribe or unsubscribe, contact secretariat@bgtw.org British Guild of Travel Writers Tel: 01747 820455 or 020 8144 8713; web: www.bgtw.org (c)
The British Guild of Travel Writers, April 2016